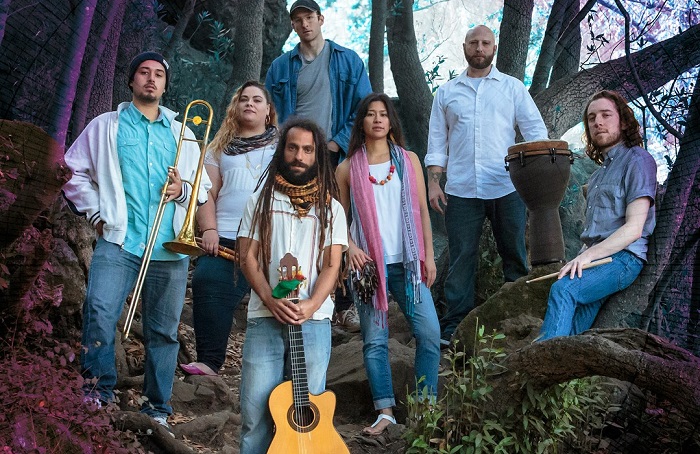 PHOTO: Lior Ben-Hur and Sol Tevel will perform on the MJCC lawn in June.
When the sun arrives after months of rain and gray skies, Oregonians can't wait to head outdoors.
Wineries and golf resorts abound for adults seeking some fresh air.
In addition to plenty of wonderful places to experience nature, several venues offer outdoor music or other entertainment. South in Medford you'll find the Britt Music & Arts Festival; the scenic hillside venue now hosts a summer-long series of concerts including a three-week orchestra season. Central Oregon offers a diverse lineup of shows and festivals throughout the summer; venues include the Les Schwab Amphitheater, an outdoor riverfront amphitheater in the historic Old Mill District in Bend, and high desert ranches and resorts.
In the metro area, the Waterfront Blues Festival over the Fourth of July is just one of many festivals over the summer. Portland Parks & Recreation has been offering Concerts in the Park around the city since 1901; they range from classical to country, rock & roll to rhythm & blues. Following are two other concert venues to check out this summer.
LAWN CONCERTS AT THE J
The Mittleman Jewish Community Center will host its second annual outdoor concert series this summer. The three-concert series will be held on the MJCC lawn, weather permitting. Food and drinks will be available for purchase.
The series kicks off at 5:30 pm, Sunday, June 24, with Lior Ben-Hur and Sol Tevel. Born in Jerusalem with Greek and Iraqi roots, Lior Ben-Hur has traveled to more than a dozen countries, where he spent time learning, performing and sharing experiences with musicians and artists from around the globe. Along with his eight-piece band, Lior Ben-Hur continues to focus on his passion for reggae music while incorporating Jewish melodies. Cost: $10
Internationally acclaimed American/Israeli rock group Moshav will perform at 7 pm, Thursday, July 26. Moshav began when childhood friends Yehuda and Duvid made music together on Moshav Mevo Modiin, a cooperative community of farmers in Israel. Cost: $10.
On Sunday, Aug. 19, local musicians will provide music from 11 am to 2 pm. Several Portland musicians are scheduled to perform. This event also features crafts and activities for young families. Cost: $5.
oregonjcc.org/arts-culture/summer-concert-series.
MUSIC AND ANIMALS AT THE OREGON ZOO
This summer, the Oregon Zoo will be bursting with activity. Concerts, happy hours and animal encounter tours abound.
This year, Oregon's "wildest" outdoor concert series brings you world-class artists for a night of music and nature from June to September. It would not be summer in Oregon without an evening of great music at the zoo! zooconcerts.com
Get up close and personal with the zoo's star residents with Animal Encounter Tours. Animal experiences at a number of price levels are available. oregonzoo.org/encounters
The zoo also presents a summer Happy Hour Series. Each event will feature a different animal theme: June 13 will celebrate predators such as cheetahs and painted dogs, July 11 will center on bird encounters, Aug. 8 will honor the elephants and Sept. 5 will focus on slippery characters such as otters, beavers and seals. oregonzoo.org/happy