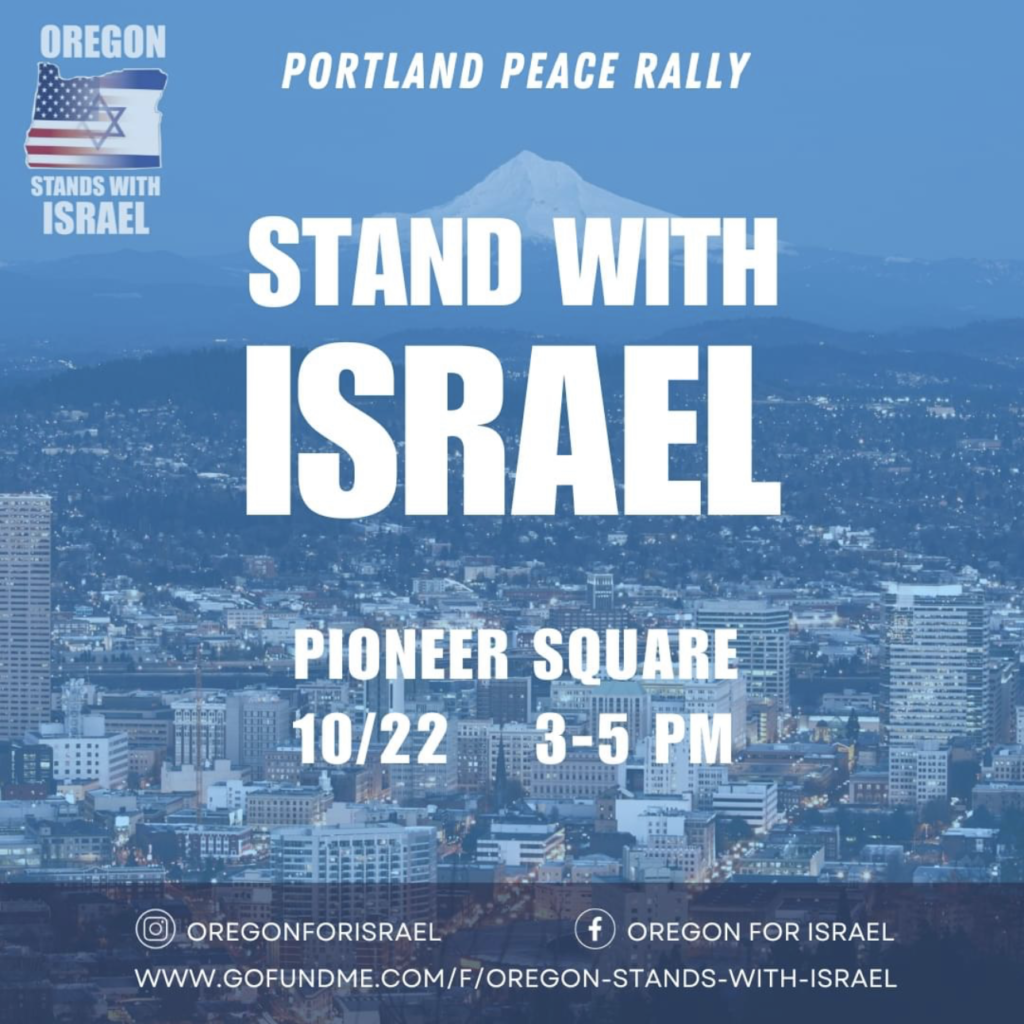 Oregonians organize rally as a demonstration of solidarity and support for Israel's quest for peace, security, and the release of hostages.
Who: A group of Oregonians focused on positive change is organizing a series of events to send a powerful message that the values of peace, compassion, and justice unite us all. The group's hope is that this collective endeavor will create a better future for everyone, regardless of one's background, and will help end the suffering caused by terrorism. The group, led by Eyal Chernichovsky, Rikki Nouri PhD and Elias Stahl, will hold a rally in downtown Portland. Sen Elizabeth Steiner- Hayward will be in attendance.
Info: https://www.facebook.com/oregonforisrael/
https://www.instagram.com/oregonforisrael/
Fundraising: https://www.gofundme.com/f/oregon-stands-with-israel
What: Oregon Stands with Israel: Stop Terrorism, Free the Hostages is organizing a rally in downtown Portland to foster a sense of unity and hope amid the recent Hamas terrorist attacks in Israel. As a demonstration of support and solidarity for Israel, the event is being held to boost spirits, remind the community of shared values, and encourage participants to work together for a better world. Event organizers stand with Israel, not as an expression of one-sided support, but as a plea for peace, humanitarian values, and the safe return of those held captive.
The event also serves as an educational platform where attendees can gain a deeper understanding of the complexities surrounding the conflict, as well as the humanitarian considerations.
When: Sunday, October 22, 2023 from 3 – 5 p.m.
Where: Pioneer Courthouse Square, 701 SW 6th Ave, Portland, OR 97204
Rally attendees are encouraged to use public transit to downtown Portland to participate in the rally.