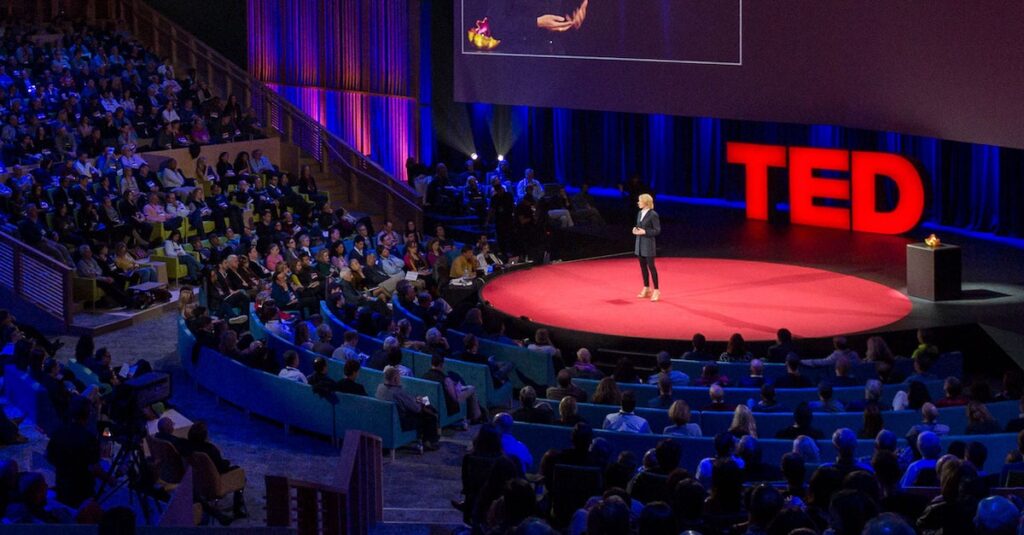 TED@Work is a brand-new learning program from TED that launched on July 1 with OpenSesame, helping enterprises challenge, inspire, and motivate their workforces with ambitious, bold and now actionable TED ideas.
OpenSesame, the elearning innovator, announced a strategic partnership with TED to premiere TED@Work, a new product suite for workplace learning, and to bring a selection of its content to the OpenSesame catalog. TED@Work aims to transform workplace learning by inspiring new ways of working in business-critical areas at all levels of organizations worldwide.
"TED brings together individuals from every discipline and culture seeking a deeper understanding of the world," said Don Spear, CEO and co-founder at OpenSesame. "We are excited to bring the power of ideas through TED@Work to organizations so they can transform their workforces with unique training only available from TED."
Don leads OpenSesame to help its customers develop the world's most productive and admired workforces.
Prior to OpenSesame, Don founded BlueVolt.com and led its growth to a leading provider of online Learning Management Systems for the manufacturing, construction and service industries. With over 30 years of experience starting, building and investing in companies, Don enjoys creating companies that disrupt the conventional industry model. Previously, Don was the president of Banfield, The Pet Hospital, during its early rapid expansion to 250 locations, and senior vice president of retail operations, strategy and logistics at PetSmart from two stores through IPO.
Don received an MBA from Harvard Business School and completed his undergraduate studies in electrical engineering and economics at Rice University. He is a former submarine officer and served aboard the USS Tunny (SSN 682).
OpenSesame President and Chief Product Officer and Co-Founder, Josh Blank manages general operations and oversees product development for the OpenSesame elearning marketplace.
"Working with TED to help create this product was an incredible experience and it will be exciting to see how organizations around the world can use TED@Work to challenge, inspire, and motivate their workforces," says Josh.
A native Oregonian, Josh honed his innovation, management and football appreciation skills at the University of Southern California, where he earned a bachelor's degree in communication. He has a rich background in technology, software development and user interface design.
Josh co-founded the internet services agency PopArt in 1997 which quickly grew to become the fifth fastest-growing technology firm in the state and third best place to work in the state of Oregon Business magazine in 2003. Josh also co-founded Portland-based technology company Eleven Wireless, which provides on-demand software to centrally manage broadband networks for hospitality providers.
TED, the nonprofit organization devoted to Ideas Worth Spreading, challenges conventions, shares solutions, and offers new perspectives in the form of TED Talks delivered by leading thinkers and doers. With a signature blend of innovation, insight, and storytelling, TED@Work enhances Learning & Development programs by coupling curated TED Talks with a new, lightweight course experience providing actionable learning steps and additional resources. Learners will reflect on concepts, put ideas into action immediately, and understand new ways of working inspired by the idea. TED@Work also includes new turnkey resources to fuel discussion-based learning using TED Talks. Organizations can leverage the power of the TED brand to spark thoughtful discussions among teams.
OpenSesame and TED will also be offering the TED Masterclass course for the LMS, an 11-lesson public speaking course designed to help learners identify, develop, and share their best ideas, inspired by Head of TED Chris Anderson's best-selling book: The Official TED Guide to Public Speaking. Short and powerful TED-Ed animations curated for business will also be made available through the OpenSesame Plus catalog and TED@Work.
"For years, Learning & Development professionals around the world have reached out to us inquiring how they could leverage the power of TED to enrich their learning programs. After two years of development, we are extremely proud to bring TED@Work to organizations," says Colin Helms, TED's Head of Media. "TED relies on strategic partners to help us expand our footprint, and we are excited to be premiering TED@Work with the elearning experts at OpenSesame."
For more information, visit www.opensesame.com and tedatwork.ted.com.
About OpenSesame
OpenSesame helps develop the world's most productive and admired workforces. With the most comprehensive catalog of elearning courses from the world's top publishers, we are here to help you every step of the way, from finding courses, mapping them to your core competencies, syncing them with your LMS to increasing utilization and improving your L&D programs. Not only will you have the flexibility of multiple purchasing options from OpenSesame, you'll find it simple to use and administer your elearning courses. To learn more, visit www.opensesame.com.
Connect with OpenSesame on Twitter, Facebook, LinkedIn, Instagram and YouTube.