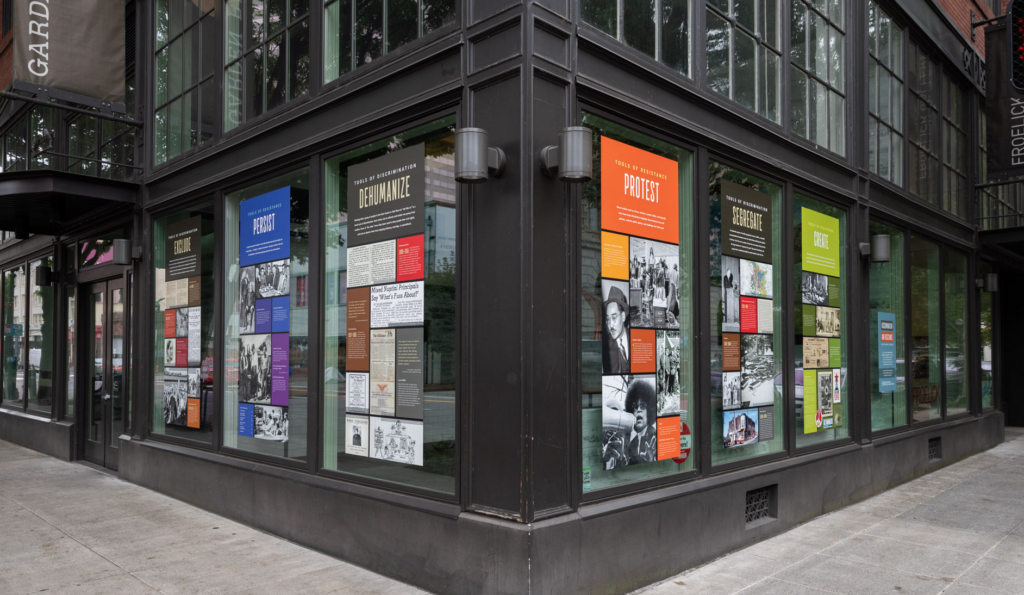 Photo:  The Oregon Jewish Museum and Center for Holocaust Education building is in a neighborhood of concern.
Four organizations, including the Oregon Jewish Museum and Center for Holocaust Education, based in Portland's Old Town Chinatown sent a letter to city and Multnomah County officials Wednesday, expressing their concerns about the "rapidly deteriorating conditions" in their neighborhood.
In the letter sent to Mayor Ted Wheeler and city commissioners, they stated they have grave concerns about the safety of their staff members and visitors.
The Lan Su Chinese Garden is also part of the effort. Officials there say on one day last month three staff members were physically and verbally assaulted.
They've hired extra security but say it's not enough.
"It makes all of us want to cry. That's what we were trying to communicate to our leaders of this city and this county. Our hearts are broken," Elizabeth Nye, executive director of the Chinese Garden told KOIN 6 News.
They say vandalism and violent crime has gone up in the area, especially in the past three to four weeks.
They're asking the city to meet with them by Oct. 22 to talk about helping the neighborhood.
The Oregon Jewish Museum and Center for Holocaust Education, Lan Su Chinese Garden, Japanese Museum of Oregon and the Portland Chinatown Museum all signed the letter. (See the complete letter below.)