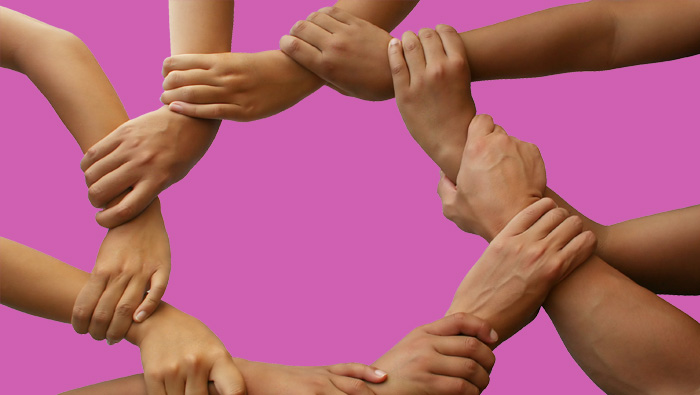 This fall the Oregon Jewish Community Foundation will launch J-Give PDX, a dynamic new giving circle for Jewish young adults in the Portland area. The program will provide an exciting opportunity for Jewish men and women in their 20s-30s to engage with the community philanthropically and experience the excitement of collaborative giving.
"J-Give PDX will be a new and meaningful way for an underserved age group of Jewish young adults to connect," says OJCF Executive Director Julie Diamond. "We are thrilled to lead in this emerging area of philanthropy, similar to our successful Youth Foundation. Also, I'm pleased to share that the program is funded, in part, by OJCF's Community Endowment Fund."
J-Give PDX participants will have the opportunity to explore nonprofits they are passionate about and connect with causes of their choice. Further, they'll benefit from being part of a network of peers and be able to leverage their charitable dollars through collaboration.
Individuals who join J-Give PDX will make a charitable contribution to the circle, and these funds will be pooled for grants to nonprofits, as directed by the group. This fund will be augmented by a grant of about $10,000 from OJCF's Community Endowment Fund, increasing the financial impact of the circle's giving decisions.
In addition, OJCF is fortunate to have been selected to be a part of Amplifier's second Jewish Giving Circle Incubator. Amplifier is a global initiative with the mission to strengthen and expand the field of giving circles inspired by Jewish values.
"OJCF is honored to have been chosen by Amplifier for its incubator program," says Gail Mandel, OJCF legacy development manager. Mandel researched this concept for OJCF and submitted an application to Amplifier. "The guidance, support and resources Amplifier will make available to the entire cohort will be immensely valuable – and inspiring, too."
The current incubator cohort consists of 38 individuals and organizations from around North America who will be launching giving circles during the next eight months. The Jewish Federation of Greater Portland is also participating in the incubator with a giving circle that will be part of its Women's Philanthropy programming.
For information on joining J-Give PDX, email info@ojcf.org for details.