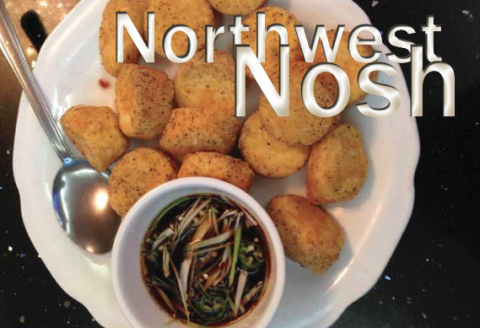 In our first edition of Hidden Gems, we focused on a surprising sushi find on Southeast Powell. It turns out that only 10 blocks away, there is an equally satisfying Cantonese gem. Red and green neon lights announce the deceptively unassuming Powell's Seafood Restaurant, which has been serving customers seven days a week since 1994. The menu is encyclopedic, the prices shockingly low (half a roast duck is $9.50) and the service always fast and friendly.
A trip to Powell's is best enjoyed with a large party, so that you can order family-style. Start your meal by sharing an industrial-size bowl of egg flower or chicken corn soup, then choose from a variety of fish, beef, poultry, vegetable, rice and noodle dishes. One of Powell's specialties is the ceramic pot, which comes loaded with enoki mushrooms and bean curd, bean stick and lamb, or five-spice beef brisket.
Although Powell's doesn't serve Peking duck, the barbecued duck is a must try. It is crispy skinned, studded with luscious fat and not heavily spiced. (A word of warning: this dish is so popular that it regularly sells out.) The crispy chicken, which is served in a similar preparation, comes with a bowl of seasoned salt for dipping and dredging.
Another unique dish is the pepper-and-salt small white fish. A mound of lightly battered, salted fish is accented with fried garlic; the little fish are as addictive as potato chips. Other seafood dishes include rock cod, which is braised or steamed, sole in black pepper sauce and tilapia. Sizzling egg tofu is a great choice for vegetarians, as are the fried noodles topped with brown sauce and assorted vegetables. Speaking of vegetables, the garlicky sautéed Chinese broccoli is guaranteed to convert the most ardent veggie avoider.
Powell's serves only orange sections and fortune cookies for dessert, but you probably won't have any room left after the above feast. You will, however, have plenty of leftovers.