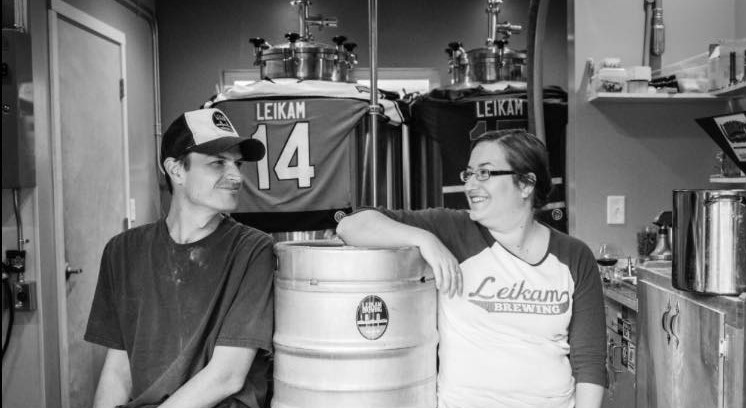 Leikam Brewing Opens Taproom Serving Kosher Beer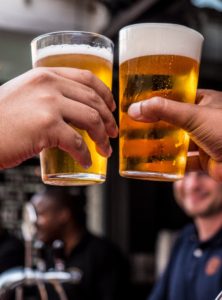 Portlanders who keep kosher now have a place to meet friends for a beer.
Leikam Brewing, which obtained its certification from Oregon Kosher in January 2015, has opened a public taproom at 5812 E Burnside St., Portland.
A collaboration between husband-and-wife team Theo and Sonia Marie Leikam, the brewery's beers are already available at Portland-area farmers markets, at the restaurants Shalom Y'all and Mediterranean Exploration Company, and in grocery stores like Market of Choice. The beer is also served in restaurants and bars from Portland to the coast served by High Road Distribution, which distributes Leikam beers. Restaurants wishing to carry the kosher beer can contact Brandon Mikel at High Road, 971-221-7824 or contact@hrdistro.com.
In 2015, Oregon Jewish Life columnist Kerry Politzer featured the brewery in her March 2015 NW Nosh column. In that column, the Leikams explain their beer can be certified kosher because they omit traif ingredients: "The main beer ingredients (water, yeast, barley, hops) are inherently kosher. There are other ingredients that can be used in beer production that would not be considered kosher." The couple also follows the laws of kashrut in the brewery. During Passover, Sonia Marie (who is Jewish) plans to sell her part of the brewery to Theo (who is not), so as not to own chametz.
Sonia Marie is program officer of the Oregon Jewish Community Foundation.
The Leikam Brewing taproom is a 3,800-square-foot family-friendly taproom with indoor and outdoor seating. The taproom is open 3-9 pm Wednesday-Sunday; starting Aug. 1, hours will be extended on Friday and Saturday nights; new hours are expected to be 4-9 pm Wednesday and Thursday; Friday 4-10, Saturday 2-10 and Sunday 2-9.
Six of Leikam's kosher-certified beers are served in the taproom including Janis Hoplin, Grateful Red and Eight Days a Wheat. Cider for the gluten-free crowd and non-alcoholic beverages are also available. Kosher snacks such as packaged kosher chips, dill pickles and olives and nuts are also available.
leikambrewing.com | 503-477-5246