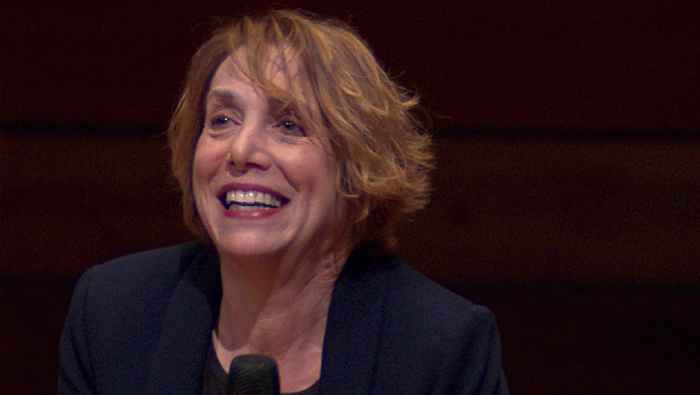 Portland playwright Linda Alper's new play about an adolescent who flees Nazi Europe and can find refuge only in Shanghai kicks off the fifth annual Proscenium Live Festival of New Work.
Portland Shakespeare Project and Proscenium Journal present two days of fresh plays Aug. 3 and 4 (see schedule below). This year's festival takes place at Portland State University's Lincoln Hall, in the Boiler Room Studio Theater. All performances are free, no ticket reservations are necessary and seating is general admission.
Building on a four-year history of successful play development through Proscenium Live exposure, the 2019 Festival will offer new plays by playwrights: Linda Alper, Susan Mach and Carl Sander. All plays will be performed in a staged reading format, and feature some of Portland's most talented actors.
Linda's new play, "The Best Worst Place," follows Eva Broder, a European adolescent refugee who grows to maturity in one of the most crowded, corrupt, crime-ridden and unhealthy places on the planet. During her journey to adulthood, Eva discovers how her life is interwoven with that of others and what kind of responsibilities – even under extreme adversity – she has the courage and obligation to embrace.
"The Best Worst Place" examines 1937-1947 when 18,000 European Jews fled their countries only to be refused entry to the United States, Canada, Mexico, South America, South Africa and Australia. Only Shanghai, the colorful and corrupt international city teeming with displaced persons from around the world, accepted them without visas. Although originally allowed anywhere in the city, the Jewish refugees were eventually forced into a square mile ghetto, which they shared with 100,000 of the poorest Chinese. Written for family and young adult audiences, the play is part coming-of-age, part adventure story and part exploration of a fascinating, nearly forgotten piece of history.
Linda developed the play through Artists Repertory Theatre's Table|Room|Stage new play development program. The play's main character is a composite drawn from published memoirs and oral histories from the Oregon Jewish Museum and Center for Holocaust Education and the U.S. Holocaust Museum.
In an interview with Oregon Jewish Life in late 2016, Linda said that in addition to sharing a little known history of rescue, the play she had begun work on also relevant to the plight of refugees today. "People would not take Jews in when they needed to get out of Europe. So many doors were closed, similar to today," said Linda.
Proscenium Live Festival of New Work 2019
VENUE: Portland State University, Lincoln Hall, Boiler Room Studio Theater (LH55)   1620 SW Park Avenue, Portland, OR 97201
DATES:  Aug. 3 & 4, 2019
PERFORMANCES:  Saturday @ 7:30 pm; Sunday @ 2 pm & 7:30 pm
PLAYS:
Aug. 3 @ 7:30 pm  The Best Worst Place by Linda Alper. Directed by Jane Unger.
Aug. 4 @ 2 pm  Water From Fire by Susan Mach. Directed by Michael Mendelson.
Aug. 4 @ 7:30 pm  Mercer Island Misalliance by Carl Sander. Directed by Michael Mendelson.
TICKETS:   FREE – General admission seating, no reservations.