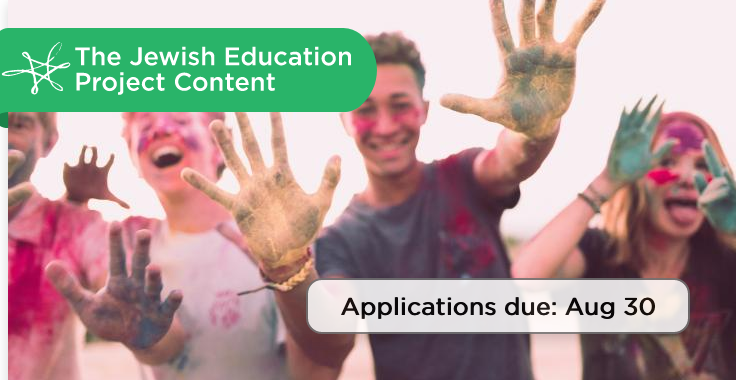 The Jewish Education Project of New York City is pleased to announce the launch of The GENERATE Fellowship, a free year-long professional development program, open to early career educators from across the country who work with teens in youth groups, synagogues, camps, JCCs and any other educational setting.
Fellows will learn about challenges teens are facing, explore tensions that arise in their roles as teen educators, while connecting with peers from across the country. They will receive ongoing mentorship from an experienced educator and study with leading thinkers in the field of teen education.
Additionally, fellows will be eligible to apply for grant funding towards a project that enhances teen engagement in their local communities.
The GENERATE Fellowship is generously supported by the Jim Joseph Foundation. Applications are due by Aug. 30th. For more information and an application contact The Jewish Education Project's Jodie Goldberg, Director of the GENERATE Fellowship, at jgoldberg@JewishEdProject.org.