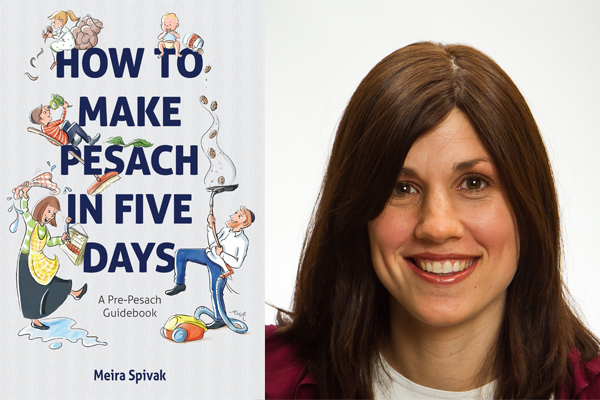 How to Make Pesach in 5 Days removes the pressure and restores the joy of Pesach preparations — for real!
An easy-to-follow five-day blueprint — along with sample menus, shopping lists, and heirloom recipes — helps you move quickly and efficiently through the steps of removing chametz, kashering the kitchen, and shopping and cooking for the holiday. Plus, a stress-free plan for taking care of pre-holiday details, such as preparing clothing, inviting guests, and planning meals, shows you how to smoothly pave the way for "the 5 Days." With this guidebook in hand, everyone from the novice to the balabusta will discover that "it can be done, and you can do it!"
The book was written by Meira Spivak, Oregon NCSY Director, who is an international speaker and also a trained facilitator of the S.I.T method of creativity and innovation. She is a mother of a large family and has used her first-hand knowledge of cooking, cleaning and child raising to help other parents navigate Pesach preparations.
Although the book only arrived from Israel to America in mid-January, already 1,100 copies of the book were pre-ordered. All proceeds from the book go directly to charity, supporting Oregon NCSY. The books can be ordered for $18 including shipping at oregon.ncsy.org/pesachbook. Meira is available for live zoom Q and A's for those interested in purchasing books in bulk.
To order the book, visit oregon.ncsy.org/pesachbook.