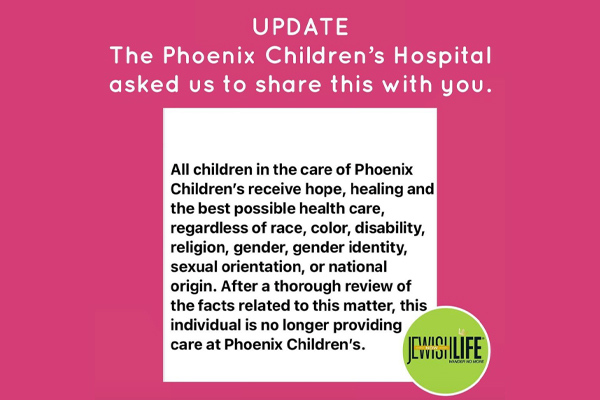 The full quote from Margaret Mead reads: Never doubt that a small group of thoughtful, committed citizens can change the world; indeed, it's the only thing that ever has.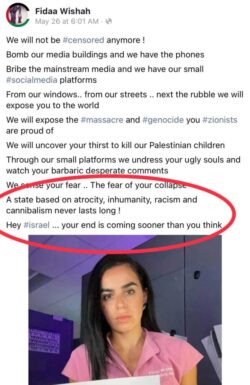 On Monday, June 21, we discovered an antisemitic/anti-Zionist post from Dr. Fidaa Wishah, a pediatric radiologist at Phoenix Children's Hospital in Phoenix, AZ that stated, among other things, that Israel "A state based on atrocity, inhumanity, racism and cannibalism never lasts long!"
Oregon Jewish LIfe's sister publication is Arizona Jewish Life. AZJL reached out immediately to Phoenix Children's Hospital to share our concerns about this individual. They have been very responsive and have provided us with the following statement to share with our readers:
All children in the care of Phoenix Children's receive hope, healing and the best possible health care, regardless of race, color, disability, religion, gender, gender identity, sexual orientation, or national origin. After a thorough review of the facts related to this matter, this individual is no longer providing care at Phoenix Children's.