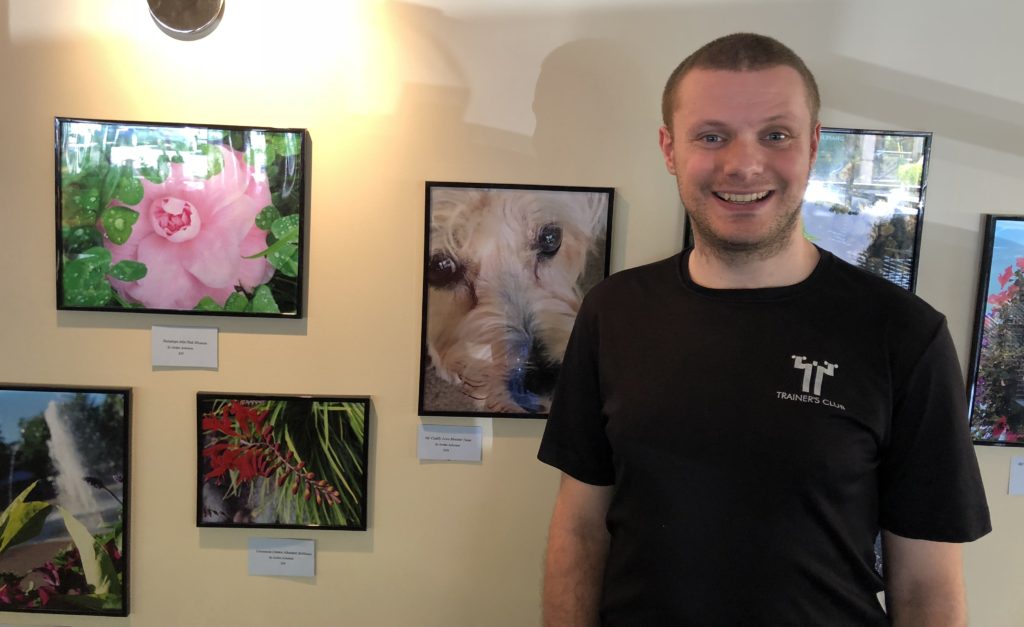 Jordan Ackerson is the featured artist of the month for August at The Trainer's Club, 333 S State St.,  in Lake Oswego.
A member of P'nai Or member who has visited Israel on Birthright, Jordan brings his unique eye for detail to his iPhone photo exhibit entitled "Nature is Art for the Spirit." The exhibit reflects his love for all aspects of nature.
The opening reception, 5:30-8 pm, Friday, Aug. 10, will feature live music, light appetizers and beverages to celebrate his debut photography show.  RSVPs are helpful but not required:  lisalieb@comcast.net.
The son of Lisa Lieberman and Craig Ackerson, Jordan grew up in Lake Oswego. He has become a visible and active member of his community, as a volunteer, a singer and an advocate for social justice. Jordan began working at the Trainer's Club in 2011 and continues to share his optimistic and friendly nature with all members of the club.
From an early age, Jordan showed a deep interest in the diverse aspects of his natural environment.  He derived great pleasure from focusing on the changing of the seasons, and the unpredictability of weather patterns. He always expressed fascination with observing the variability of color in nature, whether it be the sky, clouds, storms, rainbows, trees, flowers or wildlife. This love of color was also reflected in his childhood art, which invariably included these same aspects of nature.
Upon acquiring his first iPhone, Jordan discovered the ease of taking photographs on the spur of the moment. With no professional photography training, three and a half years later he has 37,000 photos stored on his phone.
Master Photographer Loma Smith took an interest in helping Jordan to pursue his passion for taking nature photos.  Recognizing his astute eye for color and detail, she supported him to select the 25+ images in the August exhibit. It is Jordan's hope that when you experience his photography, that you will also share his vision of nature as art for the spirit.