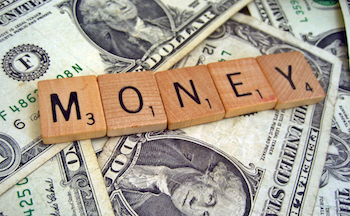 With each passing year, baby boomers increasingly are called upon to aid their aging parents with everything from home repairs to health care. One of the touchier topics tends to be finances. As the author of the upcoming book The Boomers' Guide to Talking to Your Parents About Their Money, Kim Rosenberg has a few tips.
Dear Kim,
Last week I was grocery shopping with my 80-year-old mother and I noticed she was having trouble filling out the check to pay the bill. When we got home, she told me she couldn't get her checkbook to balance this month. For someone who was meticulously organized with her doctor's appoint- ments, her medication and even my appointments, her behavior caught me totally off guard. Do you think I should help Mom with her money? How do I even begin to discuss the issue with her?
Signed,
Devoted daughter
Dear Devoted Daughter,
I guarantee you are not alone in trying to find the best way to support your aging mom with her financial issues. For a host of reasons, getting aging parents to talk openly and realistically about their finances is one of the biggest hurdles Boomers everywhere face. It may take a great deal of courage to begin, but once the ice is broken, you'll likely find that each subsequent conversation gets easier. To help you get started, here are some things to consider:
1. TALK TO YOUR MOTHER ABOUT MONEY BEFORE IT'S TOO LATE. Ideally, start having the "money conversation" while she is still healthy and self-sufficient. Be direct and say you've got some concerns and want to know what kind of thinking she has already done on "what ifs." Respect the fact that she is capable of making her own decisions, but help bring up the tough questions.
2. INSTEAD OF TELLING HER WHAT TO DO, SHARE YOUR OWN FINANCIAL ISSUES OR ISSUES OF A FRIEND. An example might sound something like this: "When my friend Jen's dad died, he left such a mess that she can't even mourn him properly because she is overwhelmed by paperwork!" Showing the consequences of not having the money discussion will help your mom realize that withholding information could exacer- bate an already difficult time.
3. ENLIST THE HELP OF A THIRD PARTY. Your mom might be more willing to discuss her finances with you – and let you help her – if this is suggested by a third party she trusts. Your mom might be more receptive if the advice comes from a trusted professional.
4. OFFER TO HELP LIGHTEN HER LOAD. Offer to do her tax return. This will give you insight into her sources of income, how much mortgage debt she may have, and whether she's giving away a lot of her money to charity.
But, what do you do if none of these strategies work? If, after all your efforts, your mother still refuses to talk about anything related to her financial status? Though you may not like it, the answer is simple: Let it go and try again later. If she can see you truly want to help her plan well for her own future as well as yours, and you don't want to make decisions that are rightfully hers, she will be much more likely to talk openly and often.
Kim Rosenberg is a registered investment advisor at Rosenbaum Financial, specializing in family financial planning.
Securities and investment advisory services are offered solely through Ameritas Investment Corp. (AIC). Member FINRA/SIPC. AIC and Rosenbaum Financial, LLC are not affiliated. Additional products and services may be available through Kim Rosenberg or Rosenbaum Financial, LLC that are not offered through AIC.