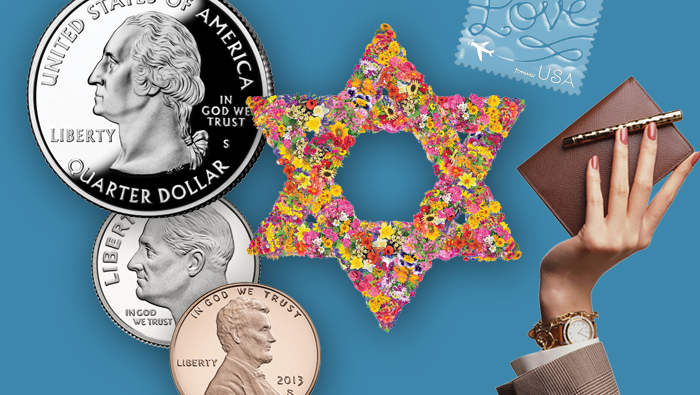 The key to any successful event is planning and organization and this is particularly the case for a bar/bat mitzvah. Having a schedule to assist with this planning can help keep your simcha on time, within budget and avoid forgetting any important steps. Use the following timetable as a guide, adjusting and adding other items as you see necessary.
18 MONTHS – 2 YEARS BEFORE EVENT
Secure the date with temple/synagogue
Start thinking of the type of celebration you want to have
Set a budget
12 – 18 MONTHS BEFORE EVENT
Prepare a preliminary guest list
Meet with a party planner
Book venue, caterer, DJ, photographer, videographer and any other entertainment
Choose theme and/or color scheme
Discuss with your child their mitzvah project and schedule time to achieve their project goals
9 – 12 MONTHS BEFORE EVENT
Send out save-the-date cards (if desired)
Book hotel rooms for out-of-town guests
Decide on centerpieces, balloon designs/prop designs
6 – 9 MONTHS BEFORE EVENT
Tutoring begins for Torah portion; check with synagogue on schedule and timeline for meetings with rabbi and cantor
Create guest lists for various weekend events (if applicable)
6 MONTHS BEFORE EVENT
Order invitations and thank-you notes
Finalize guest list
Set up spreadsheet to track RSVP's and gifts
Order sign-in board
Start working on décor (room layout, centerpieces, lighting, etc.)
3 MONTHS BEFORE EVENT
Finalize menu and decor
Start clothes shopping
Order kippot for religious services
Order imprinted personalized accessories and giveaways/party favors
Mail out-of-town invitations
2 MONTHS BEFORE EVENT
Mail invitations
Create candle-lighting ceremony, determine who to honor
Coordinate the entertainers and caterers, create a timeline for the day of the event
1 MONTH BEFORE EVENT
Create welcome bags/baskets or out-of-town guests; include schedule and directions
Coordinate transportation for out-of-town guests
Reconfirm all services (photographers, entertainers, etc.)
Connect with DJ with music requests
Develop a seating plan
Schedule rehearsal time with the temple/synagogue
Write toasts and speeches
Make sure all centerpieces, sign-in board, giveaways and other decorations are ready
Place announcement in synagogue bulletin
1 WEEK BEFORE EVENT
Confirm final guest count, set-up instructions and menu items with caterer
Adjust seating plan
Drop-off/make arrangements for decorations to arrive at the venue
Take formal pictures
Provide final payments or make arrangements with vendors
DAY OF EVENT
Make sure you and your child have a good breakfast
Leave yourself plenty of time to get ready
Remember to bring kippot, tallit, aliyah list, Torah study note, handouts, speeches, matches/lighter and any other personal items to the service
Praise the bar/bat mitzvah throughout the day for their excellent job and incredible effort
Relax and enjoy the day!!!