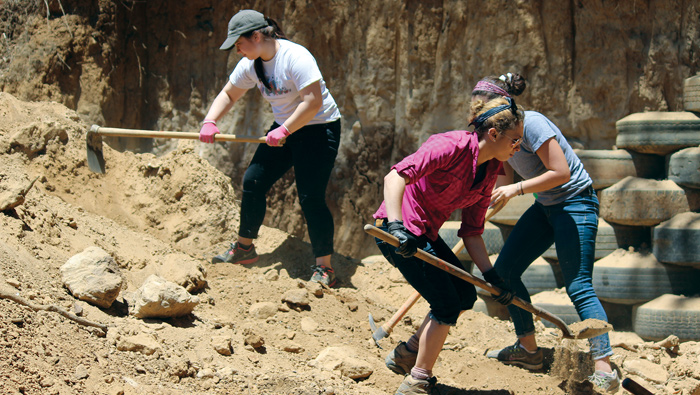 By Becca Marx
This year over the academic spring break, the Oregon Hillel Foundation will take college students to do a community service trip in San Marcos, Texas. Students attending the University of Oregon and Oregon State University are thrilled to take part in this tikkun olam, repairing the world, initiative!
The trip is in partnership with the Jewish Disaster Response Corp, which assists communities in domestic disaster recovery while exhibiting Jewish values and promoting broad and visible Jewish participation. Throughout May 2015, massive flooding devastated Texas as 37.3 trillion gallons of water fell on the state. Of the 254 counties in Texas, 70 were classified as disaster zones. In Hays County alone (the county in which San Marcos lies), 1,400 homes were damaged or destroyed.
With that said, you can see why Texas needs our students' help! The exact project has not been pinpointed yet; depending on the house they are assigned to, the students will either be doing demolition or building. This work is extremely meaningful. The students will get a chance to meet the family whose home they are working on. That gives the family not only the opportunity to express their gratitude, but also the chance to share their stories to bring the disaster alive for students.
Along with learning from the locals, the students will engage in curriculum facilitated by the JDRC senior Jewish educators on the theme of immigration in relation to the San Marcos community as well as the American Jewish community.
Becca Marx is the engagement director for Oregon Hillel-The Foundation for Jewish Campus Life.