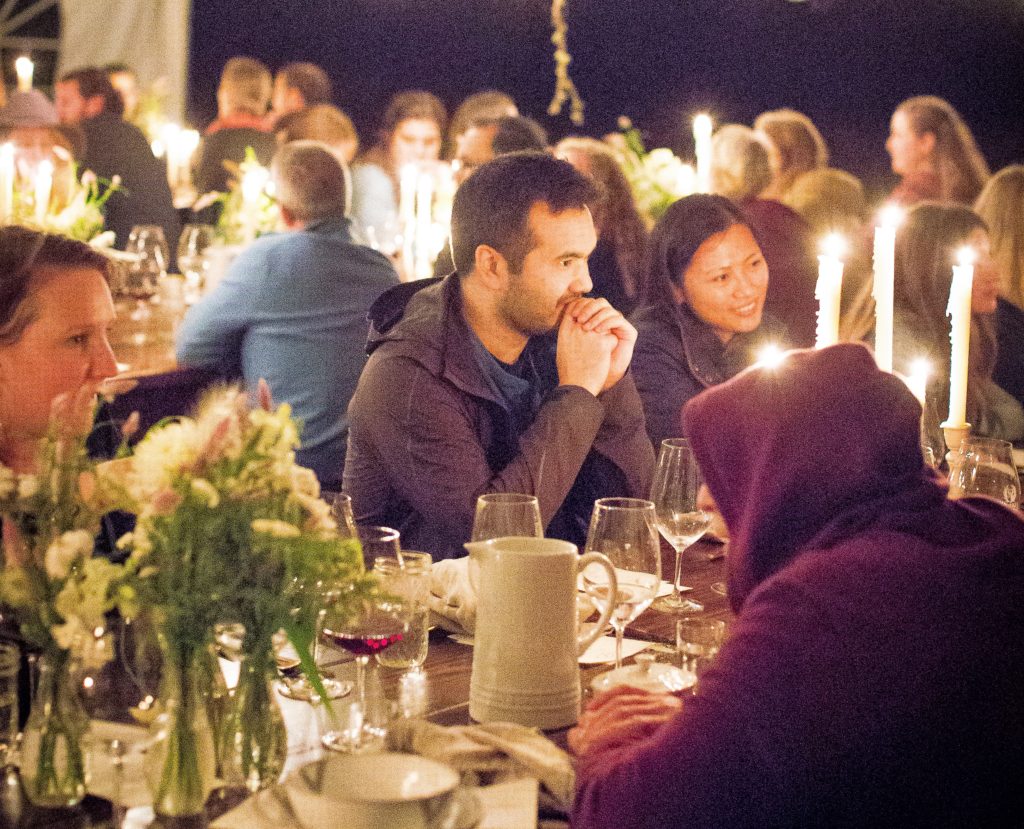 PHOTO: Diners enjoy the Secret Supper at last year's Feast Portland. Photo by JessicaFiorillo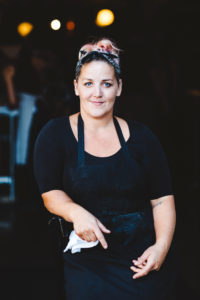 Jewish Chef Sarah Schneider will be featured at two events during Feast Portland this year.
While Sarah has participated in previous incarnations of Feast Portland with restaurants like Renata, she is thrilled to be a featured chef this year.
"I'm really excited about Feast Portland," she says. "Everyone's like, 'We came here to eat.' And those are the best parties!" Sarah is especially excited to spread the word about The Nightwood Society, a woman-owned collective, event space and community center where she serves as "kitchen queen." "It's really quite amazing and special for us, because we're in our first year," she says.
At this year's From Russia With Love event, Sarah will cook a luxurious Russian-style banquet with Kachka's Bonnie Morales, Fat Rice's Abraham Conlon and Adrienne Lo, Han Oak's Peter Cho, and Magna's Carlo LaMagna. Diners will sit at communal tables and enjoy zakuski (Russian hors d'oeuvres traditionally accompanied by vodka) and dance music. The event will include the wines of Dundee-based Wine by Joe.
Sarah will also preside over Ladies Who Lunch, which will feature a variety of cookbook authors from New York City, San Francisco and Portland. "It's a wonderful group of women coming together," Sarah remarks.
The chef's diverse experience includes a stint as a butcher at Brooklyn's Marlowe & Daughters, a cruise ship chef position, and two-and-a-half years working as Renata's sous chef. She was originally inspired to start cooking by her Jewish paternal grandmother, from whom she learned that "schmaltz saves your life!"
Fast Feast Facts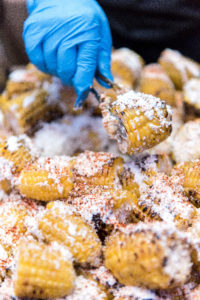 Founded in 2012 by Carrie Welch and Mike Thelin, Bon Appétit Presents Feast Portland is Portland's most exciting annual foodie event. The jam-packed, four-day festival has a charitable focus. With over 18,000 attendees last year, Feast Portland was able to donate more than $72,000 to Partners for a Hunger-Free Oregon, Friends of the Columbia Gorge, and the Red Cross. This year, the festival will also support the efforts of Oregon-based Urban Gleaners, an organization founded by Tracy Oseran that collects and redistributes over 70,000 pounds of food every month, feeding more than 5,000 people every week.
This year's extravaganza, which will take place from Sept. 13-16, includes main events like the always-popular Night Market, Grand Tasting, and Smoked!; "fun-size" events like "Big Feast in Little China" and the French-focused Nouveau Bistro; and dinner series featuring local and internationally recognized chefs such as Andrew Zimmern of "Bizarre Foods" and Michael Solomonov, the executive chef of critically acclaimed Israeli restaurant Zahav.
Oenophiles can enjoy events like Act Naturally: Natural Wine Comes of Age and the Imbibe-sponsored Drink Tank, while those who want to get schooled can enroll in Brunch with Benefits and Pie Goals.
Many events, including the two featuring Sarah, are already sold out. For more information and to purchase tickets for other events, visit feastportland.com.