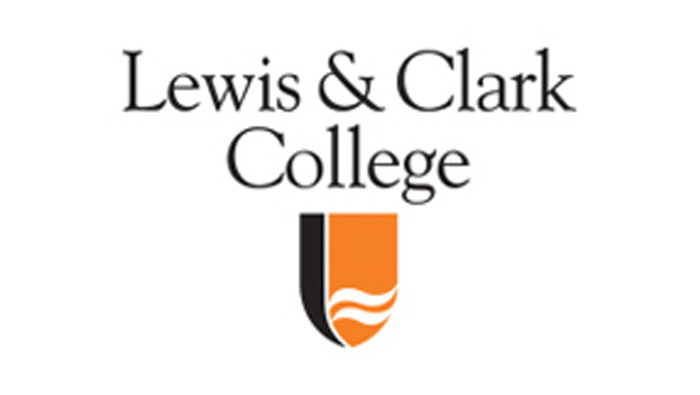 By Rachel K. and Rachel P.
On Tuesday, Nov. 17, hateful threats against the black students of Lewis & Clark College were posted on the anonymous social media platform YikYak.
On Friday, Nov. 20, a black student was assaulted by three white males while walking on campus. This escalation of incidents came on the heels of the annual Ray Warren Symposium on Race & Ethnic Studies. These were not isolated incidents. For the last four years racist comments and threats have followed the symposium.
In the aftermath of these events, Jewish students at Lewis & Clark came together to re-examine the community we are part of and the damaging racism that has been directed against our friends and peers. We asked ourselves, in what ways have we been complicit and stood idly by as our peers were attacked and made to feel unsafe? We have always said our events are open to all, but we began to ask ourselves, are they really? In what ways can we make them more accessible and inclusive? The Jewish principles of tikkun olam and social justice demand that we ask these questions.
We were not alone in this. Many students and student groups on campus have asked these same questions. After the initial YikYak posts, students on campus held a sit-in, a public show of support for our peers and for developing a positive, safe and inclusive campus. Many students at other colleges nationwide have faced their own horrifying attacks on black students' lives and asked these same, difficult questions. In addition, there is a broad pattern of ineffective administrative response to these issues. When faced with the necessity to respond, administrations can misstep – or even worse, stay silent. It is our duty to hold our leaders accountable.
During the sit-in we experienced a lot of students, Jews and non-Jews, asking, "What can we do to help?" or voicing that they felt unsure of themselves in contributing to the dialogue. In these challenging conversations, it is important to acknowledge the privileges we may possess and that we cannot hide behind them. We stress that it is crucial now to listen to the affected students on campus, to take it upon ourselves as a community to access resources for change and education, and to recognize not just the disadvantages others face, but the advantages this affords us. Our strengths and our weaknesses lie in our diversity.
Drawing on the Jewish values of tikkun olam, social justice and especially education, as we stand at these crossroads, we urge you to have these challenging discussions within your own communities, to continue to learn, to grapple with your gut reactions and to not let this fade into the background of everyday minutiae.
You can access more information about what is happening on campus at barryglassdoor.com.
Rachel K. and Rachel P. are members of Hillel leadership at Lewis and Clark College.