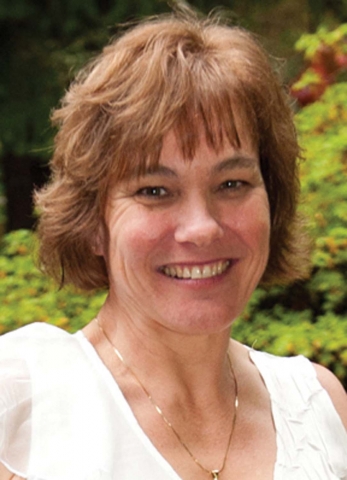 When I moved from sunny Colorado to the Pacific Northwest 20 years ago, it seemed to me it rained every day. I missed the semi-desert Front Range and the Rocky Mountains outside my window.
With my sons in preschool, I enjoyed visiting the nearby Oregon coast to let them play in the sand and splash in the waves. As my boys got older, I started to take them to the alpine slides and tubing hill at Mount Hood and to the coast range for hikes – I didn't miss my Colorado mountains so much anymore.
When I took my sons to an OMSI family camp on the high desert, we had a blast. Somehow, I'd had no idea the semi-desert, sunny climate I'd loved in Colorado was as close as Central Oregon. Then, two years ago, Temple Beth Tikvah hosted me for a weekend in Bend to introduce me to their new Reform congregation and their community. I was impressed with the vibrant Jewish community and I fell in love with the town and nearby recreation options.
When my sons were in middle school, we decided to spend three weeks camping along the Oregon coast, visiting Oregon Caves and Crater Lake, and jet boating on the Rogue River.
Since then I've discovered the pleasures of kayaking on Oregon's pristine mountain lakes and majestic rivers, and the marvelous places you can visit around the state on a bicycle.
With this issue's focus on staycations, I now have plenty of other places I want to visit in this beautiful state we live in.
We truly live in paradise!
Deborah Moon,
Editor-in-Chief
___________________
Letters to the Editor
Dear Deborah,
I want to commend you on the beautiful issues. They are so informative and I enjoy reading them from cover to cover!
I wondered if you would be interested … in my 5½-year-old grandson's tzedakah project? Jack attends Portland Jewish Academy and his mother, Lauren Goldstein, is on the board of the Jewish Federation of Greater Portland.
Jack's tzedakah project began in February when his mother returned from a federation mission to Israel and she told Jack about some children in Israel who didn't have as much as he did. Jack ran to his room and asked his daddy to help him count the money in his piggy bank. Then he asked his mommy to send the $27 to Israel to buy toys for the children. That night when Lauren spoke at the JFGP's women's Impact dinner, she shared this story.
The following month, Jack asked me, "Baboo, weren't you proud of what I did?"
As a former synagogue preschool director for 25 years, I wondered how I could help Jack pursue his project? So I decided that I could accomplish this through my weekly winnings of Mah Jongg.
I gave Jack a binder, ruler, calculator and highlighter and made him a special tzedakah jar. Each week we tally up my earnings (I play at least four times a week). He titled his binder – "Send To Israel Project."
I feel so fulfilled playing Mah Jongg now!
Bobbie Goldstein, Portland
To the editor:
Re the article High Places, Deep Roots. It stated that Harold Hirsch was a pioneer in racially integrating his manufacturing plants. In addition to that, he provided employment to many, many new German Jewish refugees who came to Portland in the 1930s and some in the early '40s. This enabled them to get a start on their life in the U.S. and feel a part of the country and Portland.
Susan Benyowitz, Portland