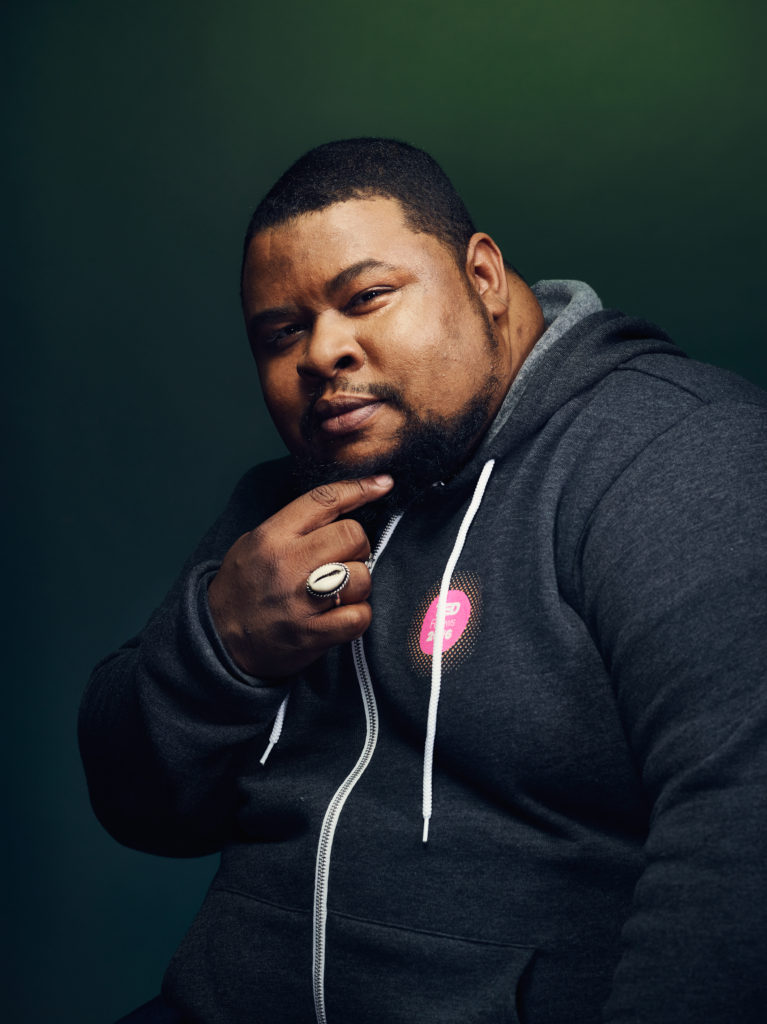 Michael W. Twitty, a James Beard Award-winning author, independent scholar, culinary historian and historical interpreter, will be this year's featured speaker at the Friends of the Center Brunch. His talk is entitled "Kosher Soul and The Cooking Gene." (See event information below)
The annual fundraiser for the Mittleman Jewish Community Center also will honor new inductees to the Oregon Jewish Sports Hall of Fame. And two high school students will receive the Harry Glickman Scholar Athlete Awards.
Michael prepares, preserves and promotes African-American foodways and its parent traditions in Africa and throughout the African Diaspora, including its legacy in the food culture of the American South. Michael is a Judaic studies teacher from the Washington, D.C., Metropolitan area.
Michael's book, The Cooking Gene, won two James Beard Awards in 2018 for Food Writing and Best Book. The book began as The Cooking Gene project in 2011 as Michael's personal mission to document the connection between food history and family history from Africa to America, from slavery to freedom. The project successfully garnered funding and significant media attention in 2012 to initiate a journey known as The Southern Discomfort Tour.
Following is a Q&A with Michael in anticipation of his Portland appearance:
Have you been to Portland before?
Yes many times.
How often do you speak to Jewish groups?
All of the time.
Your bio emphasizes your focus on African American cuisine and culture. But I see you are also Jewish and a teacher of Judaic studies. How do your two cultural affiliations complement each other?  
It's really about promoting and celebrating your culture and its cuisine. While the two narratives have their similarities and differences, it's interesting how the "tools" one uses to plumb the depth of meaning in both traditions–not just research methods–but a certain type of sense of purpose and feeling– remain the same.
What is your Jewish background?
I am Orthodox on paper. Lol. A better way to describe me is traditional without the politics that comes with that label.
Does your cooking include Jewish cuisine as well?
When I prepare holiday and Shabbat food I call it Afroashkefardi – that's my tongue-in-cheek way of saying it's all in there, it's a culinary dialogue of diasporas.
What will be the focus of your talk in Portland?
Using food as a means to explore your personal story. For me food plays a deep role in negotiating the boundaries and paths of being Black, gay and Jewish.
Follow Michael on Twitter @koshersoul, and meet him at the Friends of the Center Brunch.
FRIENDS OF THE CENTER BRUNCH
WHEN: 10 am, Sunday, March 3
WHERE: MJCC, 6651 SW Capitol Hwy., Portland.
TICKETS: $54; or $36 for age 36 and under; ages 12-18 may attend free with reservations. Childcare is available for younger children. Click here for tickets.
For more information, visit oregonjcc.org/about-us/brunch.