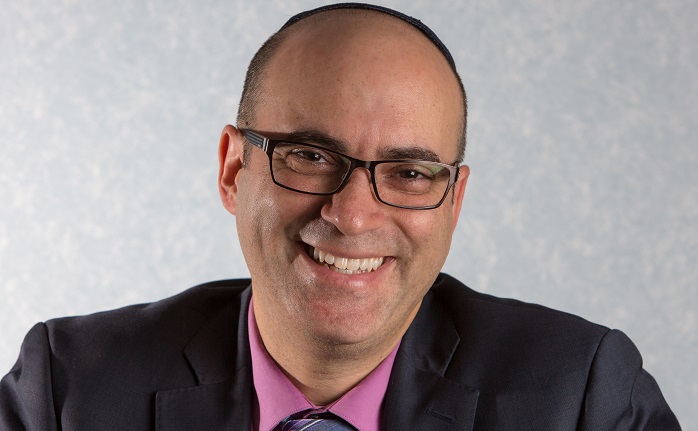 "King David the Musical" premieres in Portland May 16.
"King David The Musical," with words, music, and script by Cantor Eyal Bitton, was originally performed as a theatrical concert at Montreal's Saidye Bronfman Centre, then as a musical at Montreal's Oscar Peterson Concert Hall, followed by another production at Toronto's Winter Garden Theatre. It was thanks to an earlier incarnation of the show, entitled "The Child" that Bitton met his wife, Michèle Tredger. Michèle, a gifted actress and singer, played the role of Bathsheba.
Cantor Bitton saw in the story of King David a truly complex and flawed hero. In this telling of the David story, our hero begins as the black sheep of the family, He then seeks to be loved by one and all. But the desire to be accepted and loved turns into a desire for power – and the only one who can stop him is … himself. It's a story of heroism, jealousy, power, passion and love.
About 10 years ago, the show was licensed to a high school in Hong Kong, where it was performed by full orchestra, choir, a full cast, with elaborate costumes and set design. Whereas that production and others were theatrical productions, the Portland show will be presented as a concert version featuring a number of soloists, choir, musicians and narration. This will be the first time that Cantor Bitton will perform in the musical. Serving as director and musical director of earlier productions, he preferred to let others perform the role of King David. He is excited to bring this musical in concert to Portland and to perform it alongside his wife, Michèle Tredger.
The concert will be at 7 pm, May 16, at Congregation Neveh Shalom, 2900 SW Peaceful Lane, Portland. Tickets are $18/Neveh Shalom members, $25/non-members. For more information or tickets, call 503-246-8831.