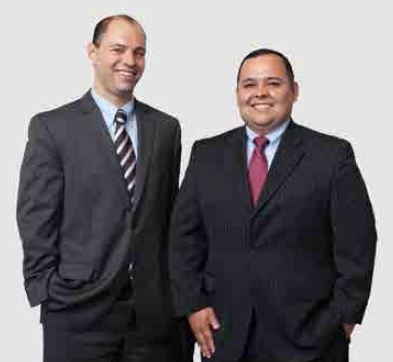 Since 1975 Ferguson Wellman Capital Management has managed investment accounts for clients who have portfolios of at least $2 million, a level that has caused them to turn away many prospective clients and then compete for those same investors a few years down the road.
Now Josh Frankel has joined the firm to lead West Bearing Investments; this new division of Ferguson Wellman caters to clients with $750,000 or more in their investment portfolios. By Sept. 30, the new firm had $25 million in assets under management – a goal they didn't foresee reaching until the end of the year.
"We are a boutique agency with $3.6 billion in assets under management," says Mary A. Faulkner, Ferguson Wellman vice president in charge of communications. She says the firm decided on a growth strategy to enable them to start relationships with clients earlier in their investment journey.
Josh says he grew up in a traditional Jewish family in a large Jewish community in Los Angeles before attending the University of Oregon, where he was a field goal kicker for the Ducks and discovered Hillel. "For the next several years, folks at Hillel were a big part of my Jewish experience in college and are still some of my greatest friends today," he says. Now he is the board president of the Greater Portland Hillel. Josh has also served on numerous boards and committees in the Jewish community including B'nai B'rith Camp, Oregon Jewish Community Foundation, Cedar Sinai Park and Mittleman Jewish Community Center. He co-chaired the Jewish Federation of Greater Portland campaign kickoff event in 2011. Since Ferguson Wellman encourages all employees to take leadership roles on boards they feel passionate about, it's not surprising that Josh met some of his future co-workers while serving on a board.
"They called me in May to talk about this new venture," says Josh. "I'm such a community-driven person that working for a local, employee-owned company seems too good to be true." About 90% of employees are stakeholders in the firm, which may help account for the fact that no portfolio manager has left the firm in the past 24 years. "He interviewed with about 18 people," says Faulkner. "He was one of our first unanimous hires. … We wanted someone who understood our culture. Of all those we interviewed, Josh asked the most questions about the client experience, and that really stood out for us."
Ferguson Wellman CEO Jim Rudd agrees. "Josh fits hand in glove with the professional people we have in the company. He has clients' best interests first and foremost. And he has a network … Josh Frankel's name is well known," says Rudd. West Bearing, like Ferguson Wellman, will focus on long-term relationships with clients. "Consistency, reliability and continuity are more than words, they are our bedrock," says Rudd. After he was hired as senior vice president and portfolio manager in July, Josh recruited Jorge Chavarria, with whom he had worked at Merrill Lynch, to join him at West Bearing. The two serve as portfolio managers who can draw on the full resources of Ferguson Wellman. "We never wanted West Bearing to feel like Ferguson Wellman Lite," says Faulkner, who added the division was created to serve new clients. "We have some clients who have drawn down their assets (in retirement). We won't move them over to West Bearing. This is to start new relationships."
She adds that West Bearing will have access to all of Ferguson Wellman's analysts and other resources. "It's all under one roof. This is his team he is working with," she says. And it is an impressive team. This year Forbes named Ferguson Wellman Capital Management 40th in the "RIA Giants" category of the Top Fifty Wealth Managers list. The data for the rankings are provided by Registered Investment Advisors Database and are based on the total discretionary assets under management.
"My goal is to help people understand their goals, put together a game plan and monitor that plan over time," says Josh. Faulkner says she is also impressed by Josh's devotion to his family. "His spouse is a doctor, so Josh has equal responsibility." In 2008 Josh and his wife, Amy, moved to Portland for Amy's residency at OHSU. Dr. Amy Swerdlin Frankel is a board-certified dermatologist with the Providence Medical Group. Their son, Ethan, is 14 months old. Josh says their dog Rocky, a Labradoodle, bears a striking resemblance to West Bearing's logo – an American bison. The division's name and logo were chosen to serve as an inspiration for West Bearing. The company literature explains: "Most animals in the West attempt to outrun inclement weather, prolonging their exposure to the elements and weakening their condition. Bison instinctively turn to face the storm. By bearing west, they successfully find the quickest path to clear skies.