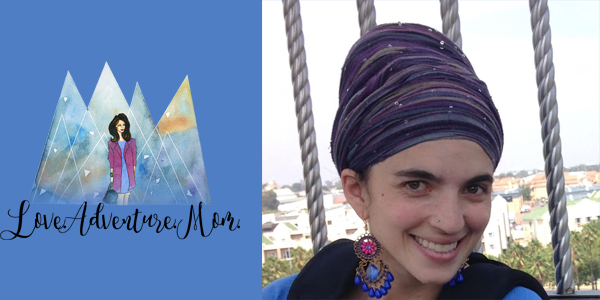 At the beginning of March, prior to the pandemic, Jodi Fried hosted The Jewish Mama Mashup online summit, where she interviewed 20 Jewish women from around the world who were experts in many different areas. After this summit, Jodi was inspired to start The Empowered Jewish Mom Movement, a closed Facebook group that welcomes all Jewish moms to join.
Jodi realized that so many moms have these dreams, whether it's going on a trip or starting a business, that are pushed to the side, and there's no reason they should be.
"I felt this calling to go back to serving the Jewish community in a bigger and different way that will help families be more connected in a way that is going to help moms," says Jodi.
"My goal is to help empower Jewish women to feel that way as much as possible and to be able to feel confident and happy in themselves so that they can do what they are here to do and be able to serve their families more."
Jodi's "day job" is doing programming and membership at Congregation Kesser Israel. She also has a business called Love. Adventure. Mom. where she works with moms to bring outdoor adventures back into their lives and help them reconnect with hobbies that filled them up before they had kids.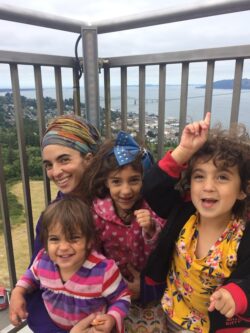 She discovered in those times that she feels more fulfilled that she can give more to her kids and her husband and community.
"I didn't grow up adventurous at all," says Jodi. "When I met my husband, he was into that, so I started dipping my toe in and I realized how much joy I got out of it. When we started having kids, it was a priority for us not to let that go and to find ways to integrate the kids into that."
It brings Jodi a lot of joy to help women see that side of themselves and that they can do all these things that they used to love to do again.
The things that are important to Jodi are, "My family, my faith, being Jewish, living a Jewish lifestyle, being active, being connected to those hobbies that fill me –  that has been huge for me."
Jodi states that the things that set a Jewish mom community apart from any other mom-oriented Facebook community are the realness and the fact that Jewish values drive it. That's the foundation of everything discussed on The Empowered Jewish Mom Movement page.
My goal is to empower women and give them a place to connect in a very real way," says Jodi. "There's no judgment."
As it says on the Love.Adventure.Mom website, "Join me on this imperfect journey and please, come as you are."
For more information on Love.Adventure.Mom, visit loveadventuremom.com. To join The Empowered Jewish Mom Movement, visit the Facebook page at facebook.com/groups/empoweredjewishmom/