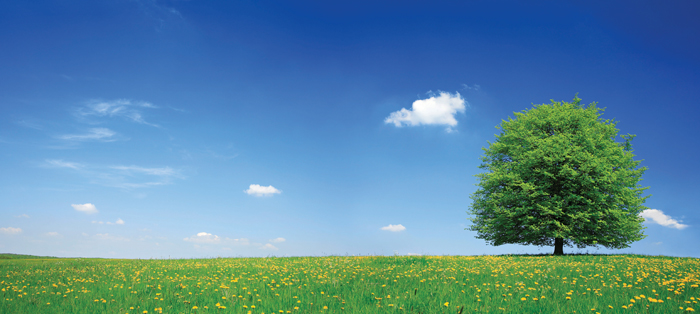 When you're in your 20s and 30s, there seems to be no shortage of outlets that offer social, emotional and spiritual growth and support. As you age, these exchanges become less available, as social networks shift, and relationships with partners, parents and friends change.
There is a new program available to those in the Portland area that approaches aging differently. Wise Aging is the only Jewish program of its kind that considers mindfulness and contemplative practices such as meditation, text study, journaling and gentle movement to be foundational to aging wisely for those age 55 and older.
The program was launched five years ago in New York City, Boston, Chicago, Los Angeles and Phoenix by the Wise Aging: Living with Joy, Resilience & Spirit authors Rabbi Rachel Cowan, z"l, an early executive director of the Institute for Jewish Spirituality, and Dr. Linda Thal, a pioneer in transforming synagogue life to include spirituality and spiritual development.
Wise Aging now has more than 450 trained facilitators around the country. The Wise Aging program was piloted in Portland in the fall of 2018. Facilitated by Cantor Barbara Slader and David Molko of Jewish Family & Child Service, the pilot provided the base for a new program that began September 2019.
Led by a trained facilitator, each Wise Aging group session is structured and provides an opportunity for those attending to exchange information in an open environment. Groups will meet for four, 90-minute sessions and have a maximum of 12 participants. The cost is $125 for four sessions, and limited scholarships are available. Each session centers on a different topic, such as "Exploring This Stage of Life," "I Am My Body, I Am Not My Body," "Cultivating Nourishing Relationships" and more.
"For me, I'm a newcomer to Portland from Boston, and I saw it as an opportunity to meet likeminded people," says facilitator Dinah Gilburd, LCSW. "They offer topics I wanted to discuss in a safe environment. The group itself helped me to go back and look at tradition and ritual, and my own Jewish experience, in a very different way."
Christine Gilmore is a certified professional coach, and upon finding out about the program felt she had to be a part of it. "It's incredible material, and it draws from so many different faiths and different teachings," she says. "We use poetry, quotations and movement. It reaches everybody, and it hits all those boxes that we don't normally – in day-to-day life – get to experience or talk about with each other."
There are currently seven trained facilitators, in addition to Dinah and Christine, who bring rich and diverse backgrounds to the program. There are three Jewish educators: Deborah Freedberg, Barb Schwartz and Rosana Berdichevsky; two social workers: Naomi Harwin and Linda Waters; mental health therapist Libby Schwartz and Rabbi Barry Cohen.
The Wise Aging program was brought to Portland through the generosity off the JFCS and the Holzman Foundation. For more information, visit jfcs-portland.org/services/wise-aging.
THE WISE AGING PROGRAM
WHEN: Mondays – November 4, 11, 18 & 25 from 10:15 am to noon
WHERE: Eastside Jewish Commons, 3439 NE Sandy Blvd. #1700, Portland
Facilitated by Deb Freedberg and Barb Schwartz
Please contact deborah.freedberg@gmail.com or barbschw@gmail.com for registration information
WHEN: Tuesdays – November 5, 12 & 19 from 10:30 am to noon
WHERE: Congregation Shaarie Torah, 920 NW 25th Ave., Portland
Facilitated by Dinah Gilburd and Barb Schwartz
Please contact dsgilburd@aol.com or barbschw@gmail.com for registration information