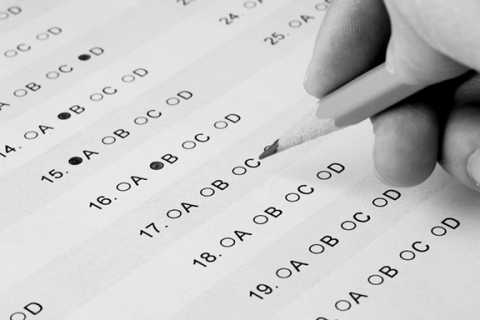 Since the majority of teenagers take driver's ed and many college- bound students take SAT prep courses, Portland's NCSY now offers both courses specifically for Jewish teens.
"Jewish Driver's Ed and Jewish SAT Prep were designed for Jewish teens to meet each other without additional scheduling conflicts," says Meira Spivak, NCSY's Oregon teen programming director. "Most after-school Jewish activities conflict with sports, but these classes occur only on Sundays. Teens are able to take driver's ed and SAT prep as they normally would, but now, with the benefit of gaining a Jewish education and social interaction, at a fraction of the price."
Sessions of both classes begin this term at the Portland Kollel (6688 SW Capitol Hwy.). The SAT prep course begins Jan. 6 and will meet 11:45 am-3:30 pm Sundays through Feb. 24. The driver's ed class begins March 10 and will meet 11:45 am-3:30 pm Sundays through June 9. NCSY is partnering with the Oregon Driver Training Institution and the Princeton Review to offer these discounted courses for Jewish teens. Students in the SAT prep course will receive 24 hours of in-class instruction from the Princeton instructors, three formal practice tests and individualized test score review. The class will also include the Jewish approach to test management.
"NCSY offers this incredibly subsidized course in order to get Jewish teens together to learn about Judaism," says Spivak. "Since the SAT course is designed to help students succeed on their tests, the Jewish part of the program will run along the same lines. Students will learn test management skills through a Jewish lens, including healthy study habits, the importance of time management and how to prevent test anxiety."
A group SAT test will be offered on Sunday, March 10. Spivak said the Sunday test time allows Jewish teens to avoid taking the SAT on Shabbat.
The driver's ed course also offers a Jewish component. In addition to required lectures and required driving hours, the course includes weekly discussions about the Torah's approach to the value of life, cremation vs. burial, tattoos and piercings, breaking the law (jaywalking, texting while driving), exercising and eating disorders, self-image, standing up for injustice, being a role model, and smoking, drugs and alcohol.
"I am so grateful to be a part of Jewish Driver's Ed, an oppor- tunity that NCSY and JSU have provided for Jewish teenagers in Portland," says Matan Horenstein, former class participant. "Unlike boring driver's ed classes, this class is full of fun, educa- tionalclasses,interactivelearningand,ofcourse,Jewishfriends. In addition to learning the rules of the road, I got to learn important Jewish values about health and morals that I will take with me into adulthood."
For more information or to register, visit portlandncsy.com or contact Meira Spivak at 503-757-3037 or Meira@ncsy.org.