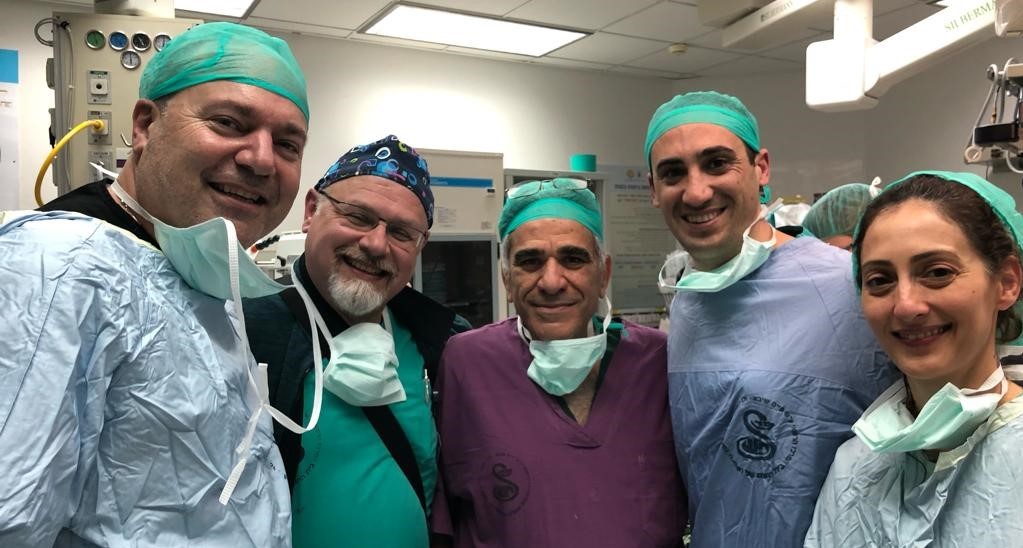 Summary: Following a horrific house fire, medical experts at Sheba Medical Center, Tel HaShomer in Israel saved the life of an 18-month-old Palestinian toddler. The hospital's highly skilled surgeons used a treatment that had never before been performed in Israel, utilizing an innovative skin bank to stabilize the child's condition and help her begin the long road to recovery.
After barely escaping a house fire that burned 50% of her small body, 18-month-old Shams Ismail was rushed to Sheba Medical Center, Tel HaShomer in Israel, where she received life-saving treatment in the hospital's renowned National Burn Unit. With the care and innovative treatment capabilities of Sheba's medical professionals, the Palestinian toddler is now in stable condition and is beginning to heal with a new lease on life.
After being brought to Sheba, Ismail hovered between life and death for several days, but thanks to the work of Professor Josef Haik, Dr. Moti Harats, Dr. Gregory Troddler and Dr. Ayelet Di Segni, the child is in the midst of making a miraculous recovery.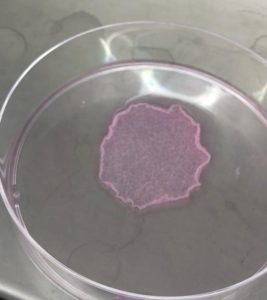 To save the toddler's life, the team of plastic surgeons utilized Sheba's Kauffmann-Green Skin Engineering Laboratory to grow new skin from just millimeters of Ismail's own remaining healthy skin in a bold new attempt at repairing the extensive skin damage. Within 10 days, there was enough new skin to cover the toddler's burned stomach area.
"Using one's own skin to grow additional skin in a laboratory and graft it back onto the body is essentially the best treatment available to burn victims today," said Prof. Haik, Director of the National Burn Center at Sheba Medical Center. "When Ismail came to us, she was in a very severe condition with no certainty of survival. Our highly talented team of medical experts at Sheba Medical Center was able to treat her with this new method, and now we are beginning a long and hopeful rehabilitation regimen on the road to recovery."
Today, Ismail remains at Sheba Medical Center, where she continues to receive skin grafts and care from Professor Haik and his team.
This was the first time in Israel where a state-of-the-art skin bank was used for such an extreme burn case. But Ismail's harrowing story is not the only instance in which Sheba has worked to spread peace through treating children worldwide. Last year, a baby born to Syrian refugees made repeated visits to the hospital for critical heart surgery, and in January, Sheba announced the launch of I-PEARLS (Israel Pediatric Aesthetic and Reconstructive Laser Surgery) to provide life-changing treatments for pediatric burn victims.
As the largest and most comprehensive hospital in the Middle East, Sheba Medical Center prides itself as a hospital without borders and welcomes patients of all nationalities, races and religions indiscriminately. The hospital was recently ranked as one of the "10 Best Hospitals in the World" by Newsweek Magazine.
About Sheba Medical Center, Tel HaShomer
Born together with Israel in 1948, Sheba Medical Center, Tel HaShomer is the largest and most comprehensive medical center in the Middle East. Sheba is the only medical center in Israel that combines an acute care hospital and a rehabilitation hospital on one campus, and it is at the forefront of medical treatments, patient care, research and education. As a university teaching hospital affiliated with the Sackler School of Medicine at Tel-Aviv University, it welcomes people from all over the world indiscriminately. In 2019, Newsweek magazine named Sheba one of the top ten hospitals in the world. To learn more, visit: eng.sheba.co.il.