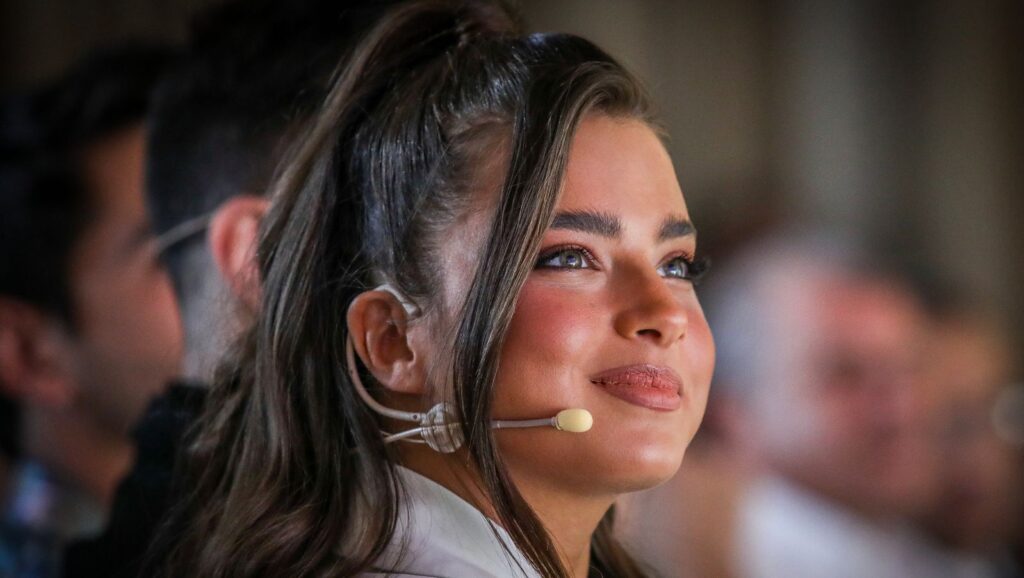 Photo: Israeli pop star Noa Kirel has released numerous records, acted on stage and on screen and has collaborated with fashion and make-up brands. Photo by Flash90
By Naama Barak
Pop star Noa Kirel recently signed with U.S. music label Atlantic Records in what has been reported to be the largest such deal for an Israeli artist. Kirel, for those of you who are not teenage Israeli girls, is the country's leading musical sensation and celebrity idol.
Kirel, now 19, shot to fame at 14 when she became a local YouTube star. She has since released numerous records, acted on stage and on screen and collaborated as an ambassador for fashion and make-up brands.
In February, Kirel enlisted in the Israel Defense Forces, where she serves in a military band that was established just for her and with which she performs for fellow soldiers. On Independence Day, Kirel performed with military back-up dancers, but the latter were dismissed from their role following the backlash that erupted.
Upon signing with Atlantic Records, Kirel joined a slew of its international superstars such as Ed Sheeran, Bruno Mars, Cardi B and Missy Elliot. Legacy Atlantic Records artists include ABBA, Aretha Franklin and Cream.
According to reports, Kirel is set to work on English-language materials in the coming year, which will then be released internationally by Atlantic. The record label is said to be providing her with a multi-million budget for production, marketing and management.
Kirel's latest single, "Million Dollars," (see below) was released on YouTube on June 9, and has since garnered more than 6 million views. Her biggest hit to date, "Pouch," has scored over 32 million YouTube videos since it was released in July 2019.
Kirel follows in the footsteps of Israeli duo Static & Ben El, who in 2018 signed a $5 million, seven-album, 10-year recording contract with Capitol Records that was facilitated by Israeli-American media mogul Haim Saban.
Article courtesy ISRAEL21c.