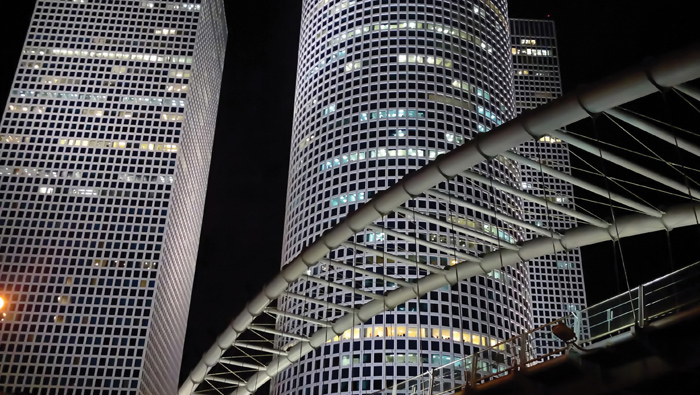 "It's no exaggeration to say that the kind of innovation going on in Israel is critical to the future of the technology business."
~Bill Gates
AMERICAN FRIENDS OF MAGEN DAVID ADOM (AFMDA)
Western Region
6505 Wilshire Blvd., Ste. 750
Los Angeles, CA
800-323-2371
western@afmda.org
Magen David Adom is Israel's national ambulance, blood-services and disaster-relief organization, serving as emergency medical first-responders for the state's more than 8.5 million people. MDA is the only organization mandated by the Israeli government to serve in this role, but it's not a government agency, so it relies on people like you for funding. Through your gift, you're saving lives.
AMERICAN ISRAEL PUBLIC AFFAIRS COMMITTEE
AIPAC Washington & Oregon Office
PO Box 2603
Seattle, WA
206-624-5152
aipac.org
ANTI-DEFAMATION LEAGUE
1700 Seventh Ave., Ste. 116-222
Seattle, WA
206-448-5349
Seattle.adl.org
CHAI ISRAEL
6680 SW Capitol Hwy.
Portland, OR
503-245-6219
New program for teens travelling/studying in Israel in 2018! Jewish Federation of Greater Portland provides 18% of the published cost for an Israel experience for ALL Portland-area teens (up to $2,500). Grants also available for immediate-post-high school eligible gap year programs. For those enrolled in a congregational high school program, the Oregon Board of Rabbis continues its Teen Israel program in partnership with the Arthur Krichevsky Fund at OJCF, the teen's home congregation and JFGP.
CONSULATE GENERAL OF ISRAEL
456 Montgomery, Ste. 2100
San Francisco, CA
415-844-7500
embassies.gov.il/san-francisco
ISRAEL ADVOCACY COMMITTEE/JCRC
6680 SW Capitol Hwy.
Portland, OR
503-245-6496
jewishportland.org
ISRAEL ALIYAH CENTER
Jewish Agency for Israel,
Western Region
6505 Wilshire Blvd., Ste. 225
Los Angeles, CA
323-658-7302
jewishagency.org/Aliyah
ISRAEL BONDS
1950 Sawtelle Blvd., 370
Los Angeles, CA
310-996-3000
800-922-6637
israelbonds.com
JEWISH COUNCIL FOR PUBLIC AFFAIRS
116 E 27th Ave.
New York, NY
212-684-6950
jewishpublicaffairs.org
JEWISH NATIONAL FUND, PACIFIC NORTHWEST
Seattle, WA
206-760-1188 ext. 940
jnf.org
J STREET PORTLAND
PO Box 66073
Washington, DC
510-250-9819
jstreet.org
OREGON ISRAEL BUSINESS ALLIANCE
A program of the Technology Association of Oregon
c/o Technology Association
of Oregon
123 NE Third Ave., Ste. 210
Portland, OR
503-228-5401
techoregon.org
STAND WITH US NORTHWEST
Seattle, WA
206-801-0902
standwithus.com | facebook.com/StandWithUsNorthwest/