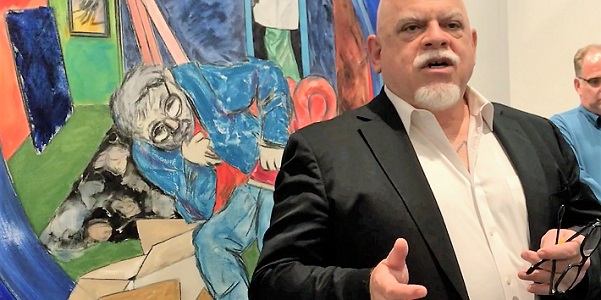 As part of our celebration of the arts, Oregon Jewish Life asked arts professionals, educators, supporters and youth to share their ideas about how the arts enrich our community.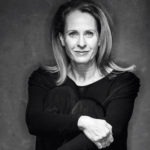 SUSANNAH MARS
Artists Rep Resident Artist
"The arts allow artists to share their personal expressions of stories – stories of the past, the present and the future. These stories are threads, intimately connecting the living and the dead, weaving throughout our communal and global history. Without the collective breath of artists the world would be a sterile place. Artists and their work inspire us to listen to one another's heartbeats and dream."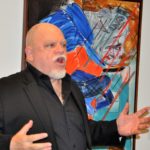 BRUCE GUENTHER
Portland Art Museum, Chief Curator-Retired Oregon Jewish Museum And Center For Holocaust Education, Adjunct Curator
"The mind and the heart – reason and emotion – find powerful expression in the materiality and immediacy of art, and through the experience of art we are challenged to question and affirm our place within the rich diversity of the human community."
ALICIA JO RABINS
Writer, Musician, Performer and Jewish Educator
"The arts allow us to show our innermost selves to each other, to be vulnerable, to connect on the deepest levels."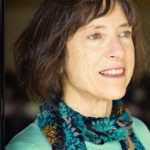 RONNI LACROUTE
Arts Supporter
Photo By Carolyn Wells-Kramer (CWK Photography)
"It is through the medium of the arts that we best express our humanity and explore the secrets of the heart and mysteries of the soul. The arts have the power to put us deeply in touch with our emotional and spiritual selves while helping us to empathize with other people and understand that we are all connected."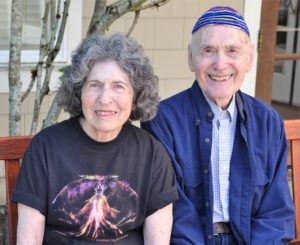 JEANINE SEMON
Painter
ED SEMON
Writer
Jeanine: "As an artist I see that art viewers become healthier and happier by looking at art. They enter the flow of the new place and its mystery, and are changed by the surprise they didn't plan on. All of the arts can produce this change."
Ed: "Bringing a major art exhibit to town attracts people from all over the country and beyond, who stay at hotels, eat in restaurants, buy theater tickets, shop and go to museums. That's money in the city coffers."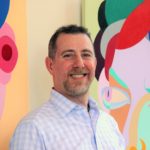 STEVE ALBERT
Executive Director, Mittleman Jewish Community Center + Portland Jewish Academy
"The arts bring beauty and joy into our lives. Artistic performances and works of art can reflect upon the world around us and inspire us to think and question, ultimately changing our perspective. The arts compel us to engage – both with the work and with one another – building and strengthening community. And, in a Jewish context, the arts help us to comprehend, celebrate and strengthen our heritage and culture. In all these ways, the arts add meaning and depth to our lives."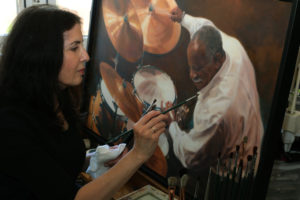 DIANE RUSSELL
Painter
"I believe that art, whether it is visual, music or dance, can bridge the gap between people everywhere, making the world a more beautiful place to live. It enriches our lives, contributes to our society, gives people hope and reaches into our soul. It is something everyone in every country can relate to, and brings us all just a little closer together."
WILLIAM BENNETT,  (1943) Former US Secretary of Education:
"The arts are an essential element of education, just like reading, writing, and arithmetic … music, dance, painting and theater are all keys that unlock profound human understanding and accomplishment."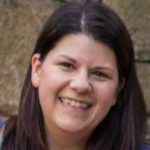 RACHAEL WALKINSHAW
Art History Major, Judaic Studies Minor at Portland State University
"Art is a lens through which we can understand the world and ourselves; the arts invite us to interact with this understanding, contemplating who we are both individually and communally. Serving as a witness, a testimony to human experiences which cannot always be expressed or understood intellectually, art reveals the essence of what it means to be human."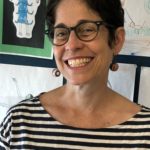 HARRIET WINGARD
Portland Jewish Academy Sixth Grade Humanities Teacher and Writer
 "I turn to art in its myriad forms for inspiration, resonance, community, compassion, and to affirm our human dignity. The artist creates, and the viewer/listener/participant becomes the variable of interpretation. I love considering the mystery of the artist's intentions. Art is a conduit for connection and revelation. "For my students, artistic expression is the blank canvas on which to splash their identities. I love coming to know them through their writing, painting, music, doodles, digital storytelling and Makerspace inventions."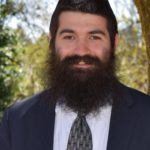 RABBI SHNEUR WILHELM
Maimonides Jewish Day School Principal
"The arts showcase how our community expresses itself via the many different types of people who comprise it. Art allows people to communicate about themselves through their creations, be it via paints, pencils, yarn, thread, wood, clay or even the written word. Communities thrive through art.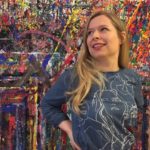 AZURE ATTOE
Art Installer And Art Teacher
"Art leads us to creative problem solving and focus. Novelty in the form of ideas, materials and technique spark our sense of possibility. In part because it often defies definition, art makes us more curious, inventive and tolerant. "Art increases our empathy and emotional intelligence by allowing us to viscerally explore other world-views. It inspires us to unpack our complex emotional reactions. "Those who support art and cultural institutions nurture our collective well-being. Creating art enriches us emotionally, intellectually and politically. Art supports a more peaceful society by increasing our understanding of others and by fortifying our minds and souls."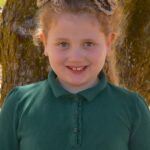 ORAH
Maimonides Jewish Day School Third Grader, Age 8
"Doing art makes kids more creative and even better problem solvers. Before I made art, I wasn't very good at coming up with my own ideas, but now I can think for myself. I recently wanted to make a storybook at home, but we didn't have staples; I realized I could use tape to put my piece together."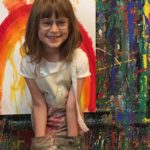 VIOLET
Age 7, Photo Taken At Portland Child Art Studio
"It makes people inspired and happy."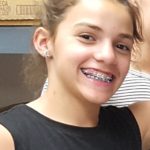 SYLVIE
Portland Jewish Academy 7th Grader
"The arts let people express themselves. Some people are shy, mad, sad or happy, but don't know how to express that. They can take it out on other people or get in their space, which would only create more problems. The arts help people express themselves without harming others. They can paint what they are feeling, make a play about how they are feeling; they can sing, dance and do just about anything the arts have to offer to help them feel better."