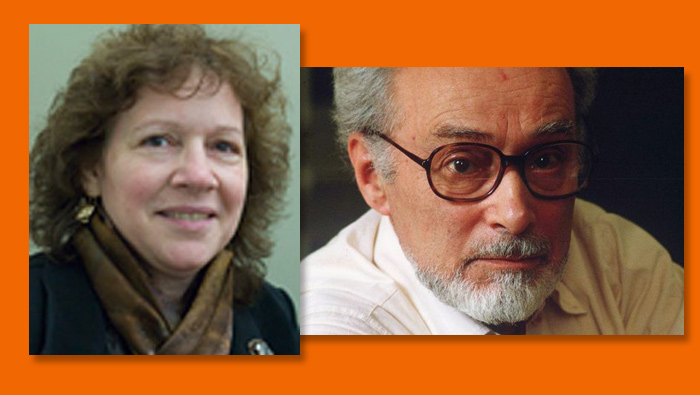 By Leora Troper
Perhaps even more than the Jews are the people of the book, one could argue that we are a people of memory. Our religious texts command us to remember. How then can we use our profound connection to our Jewish history to better take action in the face of the many unresolved issues of our American heritage of slavery?
Nancy Harrowitz, chair of Romance studies, associate professor at Boston University and Primo Levi scholar, will speak at Reed College this fall on some of the commonalities between Holocaust testimonies and the film "12 Years a Slave."  Harrowitz's lecture, "Connecting the Legacies: Primo Levi, Holocaust Testimonies and '12 Years a Slave,' " grew out of her experience teaching the film in a course on Holocaust representation.
"The effects of this film were quite electric: the students, after a semester of reading Holocaust testimonies and seeing Holocaust films, were given a fresh look at the themes they had studied as well as a broader perspective on issues of bigotry," she says.
Harrowitz, an expert on the literature and life of Primo Levi (an Italian chemist who survived Auschwitz and went on to become an eminent author), uses his writings to discuss these difficult topics.
"Levi spoke to concerns about the spread of bigotry as well as our disturbing tendency to look at remote historical events as irrelevant to our common era, despite their enduring legacies," she says. "He also analyzes the deep relation of bystander complicity to atrocity."
Holocaust literature has impacted how other genocides and atrocities are addressed in cinema and literature. For example, Reed College Professor Marat Grinberg points out that we can see cinematic and literary themes and metaphors taken from Holocaust literature in contemporary portrayals of the Armenian genocide or American slavery. Grinberg says we need to both acknowledge the importance of those similarities of our histories but also to "consider the differences as well. … In essence, each event is unique – historically, politically, ideologically and culturally."
At a time when racism and equality clearly have not been resolved, Harrowitz's lecture is especially relevant. Her lecture will "look at commonalities between two groups of testimonies, asking in what way concerns such as the long-lasting effects of dehumanization and resulting changes in identity found in Holocaust testimony are also applicable to slave testimonies. How does reading Primo Levi give us a road map for understanding '12 Years a Slave' and for accessing ongoing conversations about race?"
Rabbi Ariel Stone of Shir Tikvah says, "I have been inspired by Primo Levi's work for years, and I am excited about this opportunity to bring his wisdom in facing the human challenges of his day to our own. I am grateful for this opportunity to learn from Dr. Harrowitz and look forward to gleaning new insights for the tikkun work that Shir Tikvah is devoted to doing."
Holocaust & Slavery
WHAT:  "Connecting the Legacies: Primo Levi, Holocaust Testimonies and '12 Years a Slave'"
WHEN: 7 pm, Oct. 12
WHERE: Eliot Hall Room 314, Reed College, Portland
CO-SPONSORS: Reed College and Congregation Shir Tikvah
MORE INFO: shirtikvahpdx.org