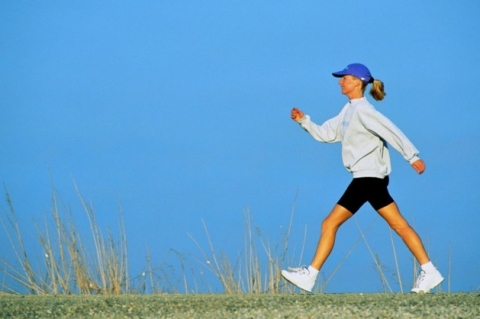 With the shorter days and rainy weather, it can be tough to motivate yourself to exercise. Many aren't aware, there are, however, more benefits of exercise. What "hidden" benefits of exercise have been proven?
IMPROVES MOOD AND SLEEP
Exercise has been shown to have very positive effects on mood, stress and the health of your entire nervous system. Regular exercise has a profound influence on stress, and your lightened mood is likely a side effect of reduced stress. Regular daily exercise also improves quality of sleep while decreasing those energy lulls during the day. It has been shown to improve concentration, likely due to increased blood flow and resultant oxygenation to brain cells.
REDUCES PAIN
Multiple studies have shown an appropriate exercise plan is just as beneficial as pain medication in controlling chronic pain such as fibromyalgia and other chronic body pains.
REDUCES RISK OF DIABETES, HIGH BLOOD PRESSURE AND HEART DISEASE
Exercise actually makes your cells more sensitive to insulin. With Type 2 diabetes and related conditions such as high blood pressure, abdominal obesity and heart disease (the number one cause of mortality for women) increasing exponentially, being able to reduce your risk of mortality significantly with just two hours of jogging a week is, well, significant.
CURBS CRAVINGS AND ADDICTIVE BEHAVIORS
Exercise currently is being studied as a means to positively impact smoking cessation. Since it is well known exercise improves anxiety symptoms, it is likely the right exercise plan can help diminish the anxiety-related effects of quitting smoking (or other harmful habits) as well as improve the possibility of quitting in general. Since anxiety and depression are reasons many people chose the wrong foods, we find that exercise helps to break the cycle of emotional eating as well.
IMPROVES HEALTH DURING PREGNANCY
Moderate exercise during pregnancy has been proven to promote positive health benefits for the mother during pregnancy as well as healthier infants after birth. Your doctor can help design an exercise regimen for all stages of pregnancy that virtually diminishes all risks, leaving you and your child with only the benefits.
Just remember: Too much of a good thing isn't a good thing. There can be negative effects on mood or energy from too much exercise; these side effects can present as depression, morning or afternoon fatigue, or anxiety. Talk to your doctor about an individualized approach to exercise that will integrate with other natural treatments and allow you to reach your comprehensive goals for increased health and vitality.
Dr. Christie Winkelman is the owner and director of Insights to Health Clinic in Multnomah Village (InsightsND.com), a four-doctor family naturopathic and neurofeedback clinic. She and her husband, Gil, are members of Congregation Neveh Shalom, and their children attend Portland Jewish Academy.