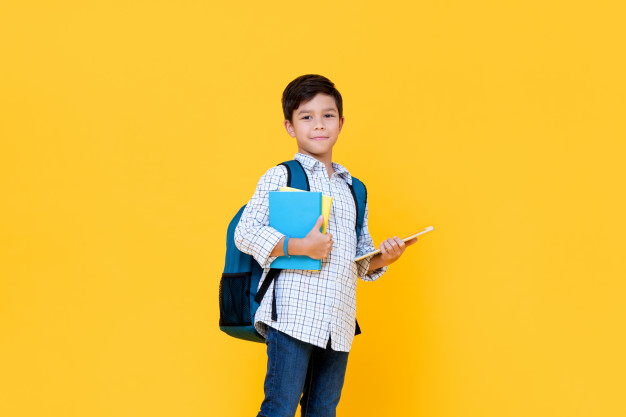 Marla Resnick, a licensed speech-language pathologist, brings more than 20 years of experience and intensive training to the students that come to Language-Learning Connections. This experience provides a variety of high-quality services and programs that are research-based and results-driven. Marla works with children age 3 to 21 in Southeast Portland and the surrounding area – delivering speech, language and literacy services in their natural environment – in their home or school.
Marla answers questions about why a parent should bring their child to Language-Learning Connections:
Q: What is "summer slide?"
A: Summer slide is the loss of academic skills over extended breaks from school. On average, students tested at the beginning of the long school break and again at the end of that break, score better at the beginning of summer than after being out of school for several months. Research estimates that to be equal to about one to two months during a typical summer break (Cooper 1996). Almost all children lose some academic skills during long periods away from school. School closures during COVID pandemic increase "summer slide."
Q: What can I do to keep my child learning during summer break? 
A: Enroll your child in Fast ForWord family of products offered through Language-Learning Connections.
Q: What is Fast ForWord?
A: Fast ForWord, an evidence-based online program, has demonstrated effectiveness in building cognitive skills of memory, attention, processing, while improving reading and language skills.  Fast ForWord products support existing curriculum. When students process more efficiently, other instruction works better. Fast ForWord works on:
Phonics, phonological awareness and word analysis
Grammatical conventions and spelling
Language (following directions) and reading comprehension
Academic vocabulary and inference
Organizational and planning skills for writing
Memory, attention, and processing
The results in schools throughout the country are dramatic; students can achieve a one to two year gain in reading skills in 8 to 12 weeks!
Q: Why does Fast ForWord work?
A: Fast ForWord was developed in a university lab 20 years ago, it continues to be independently researched, with new studies published in peer-reviewed journals that confirm results. Independent research from Stanford and Harvard shows actual physiological changes in the brain after struggling readers used Fast ForWord. The exercises are based on 30 years of research based on the brain's plasticity.
Q: What kinds of changes might I see after my child starts working on Fast ForWord?
A: Benefits of Fast ForWord include:
Increased self-esteem
A new excitement towards learning
Better listening and communication skills
Improved ability to follow directions
Improved reading ability
Better academic performance
Q: My child reads slowly, can Fast ForWord help?
A: There are many skills involved in reading – but there are also some fundamental areas of weakness that the vast majority of struggling readers have. Reading has been researched so much – there's not much mystery anymore about what's going wrong. Research shows that most often there is a weakness in something called phonological processing, which is the ability to hear sounds in words. There are plenty of other reasons that children struggle with reading on top of phonological processing, but the beauty of Fast ForWord reading intervention program is that it addresses all of these, at once.
Q: My child has a hard time taking tests – can Fast ForWord help?
A: If your child knows the content but can't use it during tests, it may be they need extra time to complete their work. They just work too slowly during tests. This is a sign of slower processing speed, which Fast ForWord improves.
Q:  Is it Appropriate for My Child?
A:  Marla Resnick will administer a test to confirm students who are good candidates for Fast ForWord. If a student is experiencing academic struggles, they will benefit from Fast ForWord.
Q:  Are the improvements that parents and teachers see in children who have worked on Fast ForWord exercises supported by research studies? 
Fast ForWord is the most researched neuroscience-based learning and reading program. Fast ForWord Language and Reading Program is named a finalist for the 2020 EdTech Cool Tool Awards.
The Fast ForWord efficacy has been reviewed in 250 studies involving more than 100,000 students. Some of these studies have been done by researchers at prominent universities such as Harvard, Stanford and Rutgers in the United States. Others have been in Australia and New Zealand.
Q: How is this program different than other tutoring programs?
A: Fast ForWord was developed from neuroscience research and is now widely used in schools and homes around the world. Over 2 million learners have used the programs since 1999.
Q: Will my child like it?
A: Children enjoy trying to beat their personal best score. That's a great motivation for them. The games adapt to each child, so the level of difficulty is always at the right level for each child. Exercises that are not too challenging for them they'll move through quickly, and they're probably the ones they'll enjoy the most.
Some games will be their least favorite because they are more difficult for them. Those exercises are the ones they need the most.
Children using the Fast ForWord programs to improve their language skills and thinking ability will be presented with more than 3,000 individual tasks each week.
Q: How many days a week does my child need to work on Fast ForWord?
A:  Students need to work five days out of seven, for 40 to 90 minutes per day. It's like learning any new sport or skill.
Q:  Does My Child Need Assistance to Do It?
Younger students in grades K- 4 will need their parents or caregivers to observe them while they complete the exercises. Students in grades 5 through high school can complete the exercises independently without guidance.
Q: When can we expect to see results?
A: Parents and teachers generally report results after just four weeks working on Fast ForWord when the recommended protocol is followed.
Q:  How do I get learn more and get started?
A: Call Marla Resnick, licensed speech-language pathologist and dyslexia specialist at 503-550-0477 or visit, language-learningconnections.com.
Sponsored by Language-Learning Connections.