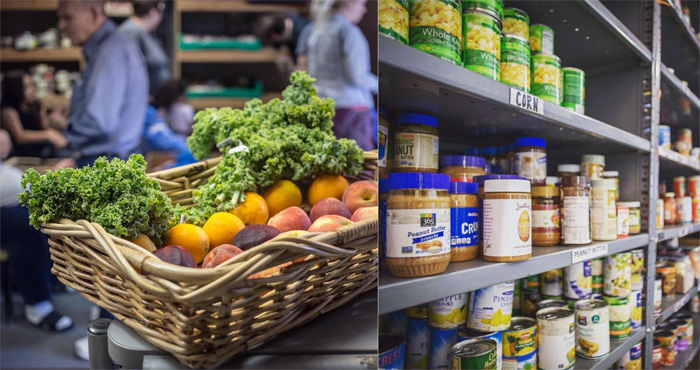 More than one year into the pandemic and millions of people are facing hunger – many for the first time. Due to COVID food banks and food pantries cannot rely on previous opportunities to receive donations and raise funds. Often they are giving out more than they are taking in.
Long-term unemployment, persistent underemployment and the high cost of food, gas, utilities and rent continue to plague people in Oregon. 1 in 5 neighbors face food insecurity.
If you are able, consider donating something to one of the Portland area food banks to help those suffering from food insecurity in our community.
For all food donations, call (503) 841-9418 prior to dropping off so that you have instructions and times/dates for the drop-off.
Here is a list of what their current needs are:
Food
Priority Needs: Tuna and Peanut Butter
Canned and dried beans
Soups and sauces: all types, including tomato (whole, diced & paste)
Peanut butter and jelly
Lunch box items for kids
Cereals & grains: oats, rice etc
Canned meats and meals: tuna, stew, chili
All pastas and macaroni & cheese
Baking goods: flour sugar (white & brown) honey, cooking oil
Baby formula
Sugar-free and gluten-free products
Pet food
Paper & Hygiene Products
Diapers
Toilet paper, napkins, tissue paper
Plastic garbage bags
Plastic sanitary gloves
Soap, shampoos, conditioners
Makeup
Women's sanitary needs
Cleaning supplies
Laundry detergent
Oregon Food Bank Food Finder
The Oregon Food Bank's Food Finder map shows food pantries, locations and contact information across Oregon. Contact the individual location regarding its donations policy.
Sunshine Division
503-823-2102
Sunshine Division's food pantries have temporarily moved to provide emergency food boxes, available for pick-up or delivery. There are two locations in Portland, on N Thompson St and SE Start St. Sunshine Division may only accept  "unbroken cased packaged items" with a confirmed appointment only.
To make an appointment, please email: jason.millenson@sunshinedivision.org