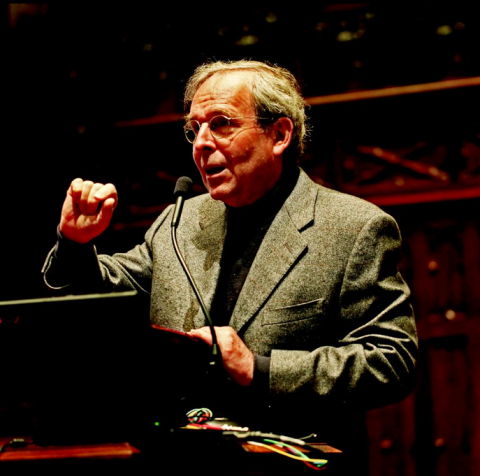 Local anesthesiologist Dr. Sam Metz has long supported the concept of universal health care. But when a relative lost his home about three years ago as the result of large medical bills, Metz became very active in the push to put Oregon on the front lines of health care reform. Metz says he awakened to the need after his relative's life was both saved and shattered by surgery. "That's when I realized what our country needs is to stop the juggernaut before more people lose their homes." "Medical bankruptcies are specifically an American phenomenon," according to Metz. "This is an aberration in the civilized world. Citizens of other industrialized countries don't lose their homes if they get treatable diseases."
In 2010 alone, Metz says about 34,000 Oregonians lost their homes due to medical crises. He bases that number on a study reported in a June 2009 article of the American Journal of Medicine that determined the proportion of personal bankruptcies (62.1%) due to medical reasons. He then applied that percentage to 2010 state figures. "We have an extraordinary amount of family devastation because our health care system has rolled right over people," says Metz. "Most of us are one hospitalization away from catastrophe." The Affordable Care Act, known as Obamacare, is good insofar as it "for the first time made health care for all Americans a matter of concern for the U.S. Congress," says Metz.
His quest for health care reform is also rooted in Jewish tradition. "I find the cries to heal a family's medical afflictions as wrenching as those to relieve pain, hunger, injustice, poverty, cold and despair. Tikkun olam (repair of the world) does not stop at disease." Metz also agrees with a quote from humanitarian Martin Luther King, Jr.:  "Of all the forms of inequality, injustice in health care is the most shocking and inhumane." Metz believes true health care reform should provide better care to more people for less money. Health care reform is controversial in large part because the issues are complex. Yet Metz believes there is a solution.
"We can repair our health care system with a few simple efforts," he says. "We know this because universal, cost-effective health care exists in every other civilized country in the world, including Israel. In fact, if Jews advocated for the universal health care system used successfully in Israel, our health and that of our community would improve and our health care costs would plummet." Creation of a single-payer system is a public relations nightmare because it would likely be funded by taxes. Metz, however, notes that individuals, businesses and state government already spend enough to provide comprehensive coverage to every Oregon resident. If people and businesses paid taxes to cover health care instead of premiums and co-pays, most would actually spend less money, he says. He says people need to understand that a single-payer system is simply financing, not a delivery plan. Any delivery system can fit into the single-payer model, which is simply a brokerage that transfers money from the patient to the provider.
"Most Americans know something needs to be done, but so few have experience with anything other than employer-sponsored insurance, and they fear they will lose that if we do anything." Metz is a member of the 18,000-member Physicians for a National Health Program, which advocates for single-payer, universal health care. He serves as the Portland chapter's representative to Health Care for All Oregon, a consortium of more than 60 organizations that support publicly funded universal care. During Oregon's last regular legislative session, he testified before the Oregon House Health Care Committee during a hearing on HB 3510, Oregon's single-payer health care bill. That bill's sponsor, Rep. Michael Dembrow (D-Portland), has announced his intent to re-introduce that legislation in the next session, which begins Feb. 4.
Metz says the bill, combined with Oregon's use of coordinated-care organizations, would make Oregon "the model for health care delivery around the country." CCOs cover care including physical care, mental health, addictions, dental health and public health outreach. Most people covered by the Oregon Health Plan receive care through a CCO. Unfortunately, says Metz, that accounts for only 15% of all Oregonians.
"If Oregon had a statewide single-payer system, you and your family would be entitled to health care no matter how old, disabled or sick you become, and everyone would be encouraged to seek health care early before they are so sick they need very expensive treatment," says Metz.
Metz encourages Oregonians to write their state legislators a short letter. He suggests the letter writers should tell legislators: "How our health care system has failed me and my family; two, I want to have publicly funded universal care; and last, I want you to make it happen." It will be a difficult marketing challenge, he says. "Some voters will refuse to have their (health care) money relabeled as taxes even if it makes their health care cheaper and guarantees their family access no matter what happens," says Metz.
Metz and his wife, Margaret Jennings, have one daughter, Hannah Metz, who is an eighth-grader at Portland Jewish Academy. For several years Metz chaired PJA's used book sale. He is co-chairing this year's event and predicts with the Mittleman Jewish Community Center as a co-sponsor, the March 18-20 sale will be the best yet.