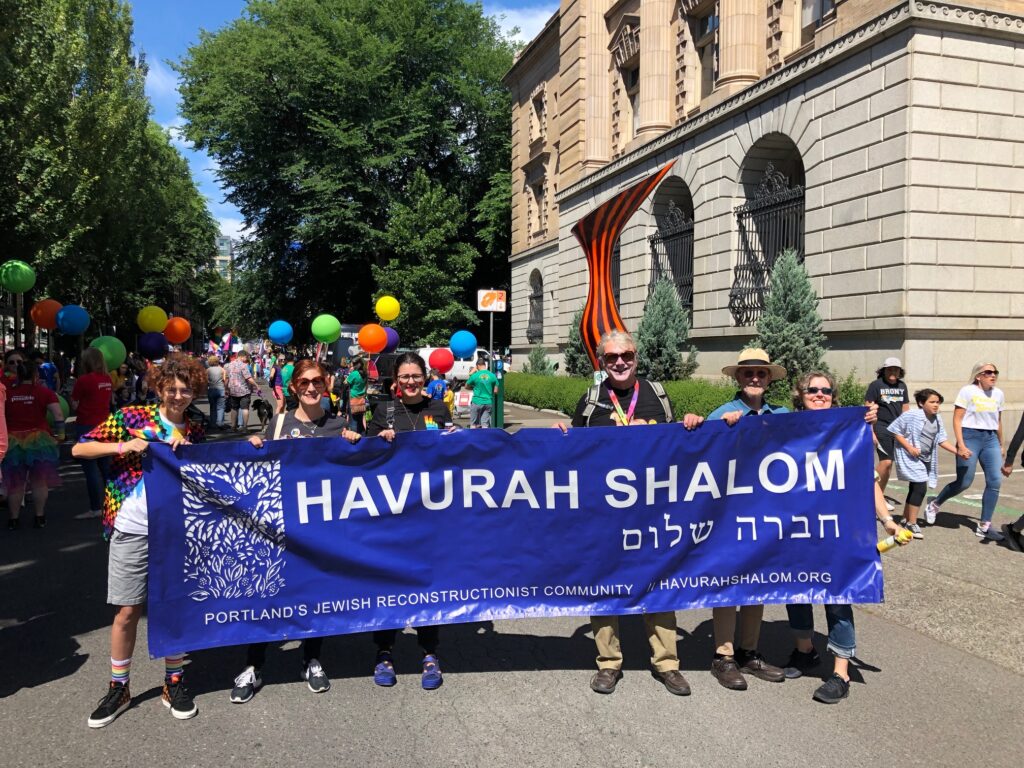 For 40 years now, Havurah Shalom has opened our High Holidays services to the community. Admission is free and no tickets are required. Last year about 1,000 people attended their services.
Havurah's progressive approach to Jewish life integrates traditional, communal Jewish practices with the intellectual and political impulses of democracy and pluralism. They are open to all who want to connect with Judaism; they welcome all identities. All are welcome at their High Holidays services, Shabbat services, and holiday celebrations!
As we enter the 2020 High Holidays season, they are once again offering High Holiday services to the entire community, members and non-members alike. Admission is free and no tickets are required. This has been their tradition for 40 years, and it continues this year.
What's different: all High Holidays offerings will take place online, in their new "virtual tent." The "tent" is accessible via your mobile phone or computer. There you will find all services, programs, and resources for the holidays.
Online programming spans the month of Elul, the High Holidays and Days of Awe, and Sukkot and Simchat Torah.
Registration is free, continuing their 40-year tradition of open High Holiday Services.
Click here to register for High Holidays online at Havurah Shalom. Once you've registered, you'll receive an email within 48 hours inviting you to download our app or log in to our web portal. Both experiences are identical; it just depends on what device you prefer.
Please email info@havurahshalom.org with any questions.