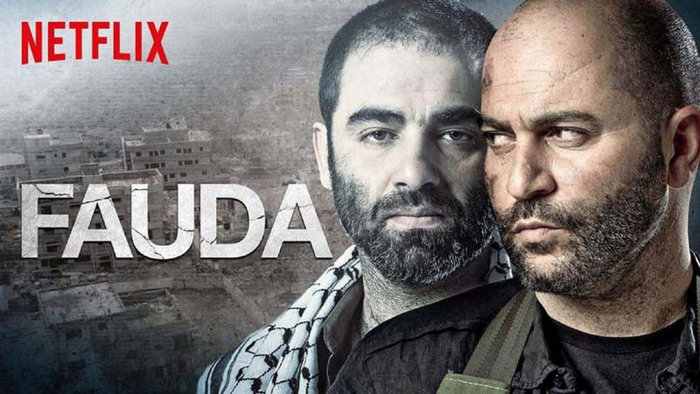 Three of the stars of "Fauda," the hit Israeli Netflix series, will join a "Coffee with the Cast" webinar, part of Friends of the Israel Defense Forces' (FIDF) Engage webseries, on Friday, April 17, at 11 am EST; one day after the third season of Fauda launches on Netflix. The event is part of FIDF's temporary digital alternative to community events and galas across the United States, as many of them have been postponed due to Covid-19.
The new season of Fauda (watch the trailer below) is a 12-episode series presented bilingually in Hebrew and Arabic with subtitles. The thriller tells the story of an undercover unit in the Israel Defense Forces (IDF) with a focus on Israeli agent Doron Kavillio, played by the show's creator, Lior Raz. The show's last two seasons took place primarily in the West Bank. The new season, which was partly filmed in the Israeli-Arab town of Jisr az-Zarqa, moves the action to the Gaza Strip.
Actor Yaakov Zada Daniel, who plays one of the members of the elite IDF anti-terror unit in the show, will be among those participating in the "Coffee with the Cast" webinar. Daniel is a recipient of the FIDF IMPACT! Scholarship Program, which grants four-year academic scholarships to combat and combat-support soldiers from challenging socioeconomic backgrounds.
Also on the panel will be actors Rona-Lee Shim'on who plays Nurit, the only woman in the Israeli counter-terrorism unit, and Boaz Konforty who plays Avihai, a member of the counter-terrorist unit who is always ready to jump into action with very little emotion. The stars will answer questions asked by those who have registered in advance for the webinar. Hosting "Coffee with the Cast," will be Michal Divon, noted TV journalist and anchor of i24 news.
Friends of the Israel Defense Forces (FIDF) launched "FIDF Engage," a free, virtual event series and online portal, to provide official information and connection to IDF soldiers and Israeli officials amid the coronavirus outbreak. This series supports FIDF's fundraising efforts that provide a range of assistance from hygienic necessities to fitness facilities and equipment, all of which are important to addressing the well-being of soldiers. The FIDF Engage series grants supporters a way to learn more about how Israel is confronting the virus and how the IDF is handling the situation in real time.
Visit often to access the latest FIDF news, plus exclusive briefings, community events and webinars, all available to you on the FIDF website.