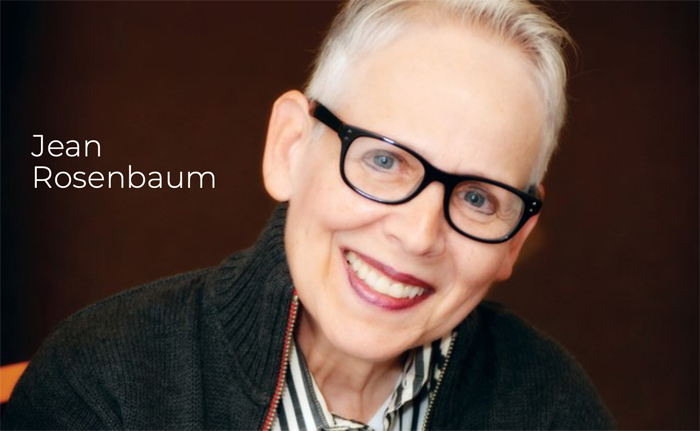 By Melissa Abu
After surgery and an arduous recovery following a 2007 diagnosis of a rare cancer, Jean Rosenbaum decided she wanted to do something to give back and live each day with joy. She started working with a local hospice as a public relations consultant and soon became director of marketing.
"When I met with patients, I was moved by the things people requested," says Jean. "They were small things. It is difficult to imagine how many people on hospice are without the means to provide their simplest wish; or meet their basic needs. Can you imagine knowing that you are leaving behind a wife and small children who can't afford new shoes, or needing just a warm blanket, or not being able to afford to see your children to say goodbye?
"There were so many unmet needs, and it was an honor to spend time with people who had so few hours left to share," explains Jean.
Though hospice care is covered at 100% for those on Medicare, the coverage brings with it a lot of guidelines that limit what a hospice can provide. Bus fare for a family member to visit, a marriage license, a last trip to the beach and headphones to listen to music are common requests not covered by Medicare. For patients with limited funds, such wishes often went unmet.
Jean joined the board of the hospice's fledgling foundation, hoping to be able to meet some of the simple requests she kept hearing. When an attorney suggested it would be easier to incorporate as a 501c3 foundation if it were not tied to a specific for-profit hospice, Jean created the Pacific NW Hospice Foundation, now known as Gifted Wishes, and incorporated as a nonprofit in 2010.
Since then, the foundation has granted more than 1,000 wishes for patients nearing the end of their journeys. From a terminal Alzheimer patient remembering how to play the piano again, her Gifted Wish was a used piano. Gifted Wishes also provided care for a woman's cats so she could have them with her at a facility in her final days.
"No other organization in this region funds individual hospice patient's wishes," says Jean. "We try to have funds available, so we don't have to turn anyone away. Many hospices have foundations, but those are often for capital needs or big projects. So, we get many requests from the biggest medical corporations like Legacy, Providence, Kaiser and Doernbecher Children's Hospital at OHSU."
Social workers or hospice chaplains generally fill out requests with an online form or call Jean, who says she funds many requests on the spot.
"I listen. They all sound heartwarming, and they all make me cry," says Jean. "I've only declined one or two requests in 10 years."
As executive director, Jean is the only full-time staff member and is now joined by Melissa Abu, part-time development and marketing director.
With a development director on board, Jean hopes to start building endowments. Several years ago, her cousins created a fund to grant wishes for Jewish patients in hospice in honor of Jean's parents, William and Goldie, who have since passed away.
Jean sees the work of the foundation as tzedakah and each gifted wish as a true mitzvah.  "My parents were extremely generous and set a lifelong example of the importance of giving back. My dad, a surgeon, never turned away a patient who couldn't pay."
Jean feels one should make it a priority to give back, surround oneself with people who bring you joy, make sure that your medical records are up to date, like your advance directive, and be grateful every day.
For more information, or to make a donation, visit GiftedWishes.org.