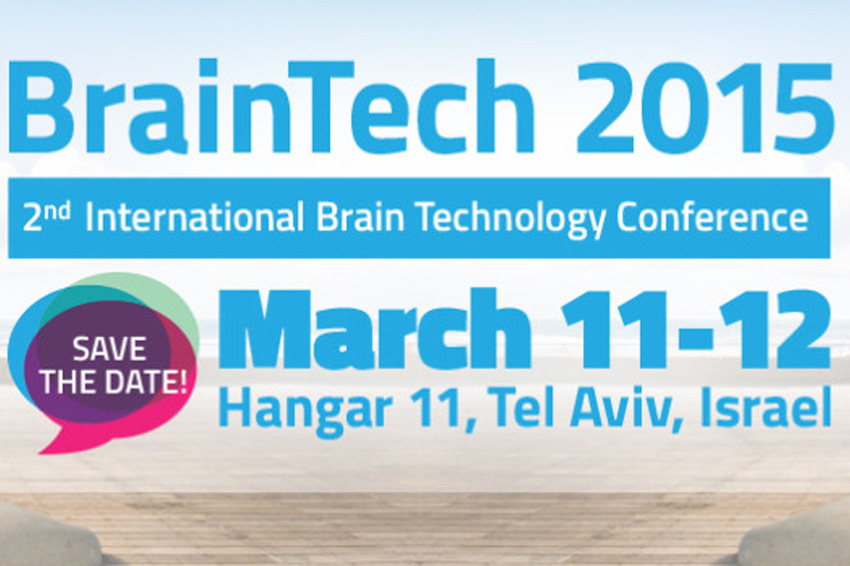 BrainTech 2015, a global conference to explore ways in which brain technology will change the human landscape, was held in Tel Aviv March 11-12.
The conference was organized by Israel's brain initiative, Israel Brain Technologies, a nonprofit organization whose mission is to advance Israel's neurotechnology industry by accelerating neuro-innovation and fostering international collaboration.
President Shimon Peres, whose vision of turning Israel into a worldwide braintech hub – from "Startup Nation" to "Brain Nation" – inspired the creation of Israel Brain Technologies, laid out his vision for the future of brain technology during a "fireside chat" at the conference. "We have in Israel right now over a hundred companies that are dealing with the brain, we have brain faculties in every university," said President Peres. "This is only the beginning. We are a startup in the brain."
Two major neuroscience prizes were awarded during the BrainTech 2015 Conference. The prizes acknowledge the work of neuroscientists and mathematicians whose research advance our understanding of the human brain as well as solutions, treatments and cures for various brain-related ailments.
Dr. Ami Citri of Hebrew University of Jerusalem's Edmond and Lily Safra Center for Brain Sciences received the $100,000 Adelis Brain Research Award for outstanding work in the field of experience-dependent plasticity and its impact on diagnosis and treatment of psychiatric disorders. The Citri lab develops unique multi-disciplinary approaches to studying the encoding of experiences in the brain and has developed a system to study the basis of selective attention, which was recognized by the Adelis Award. A main focus in the lab is to understand how the experience of drugs of abuse are encoded in the brain and lead to addiction.