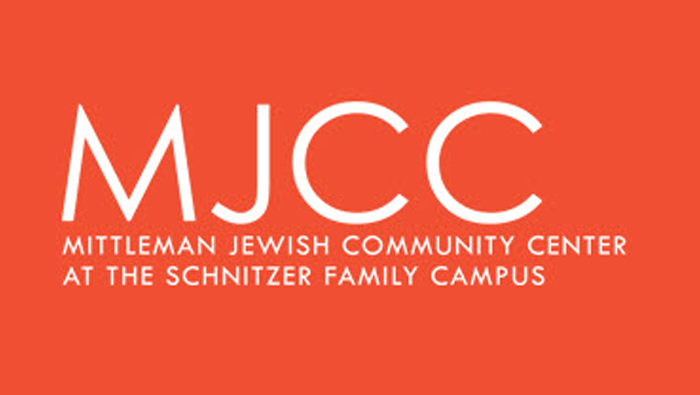 The Feb. 21 presentation by bestselling author A.J. Jacobs at the Friends of the Center Brunch will kick off the First Annual Jewish Author Series at the Mittleman Jewish Community Center. Following A.J.'s talk, the series will continue with three other Jewish authors March 3, 9 and 15.
MJCC Executive Director Steve Albert says the center wanted to bring in a brunch speaker who would appeal to a broad audience, who had a message that related to Jewish identity and who tied in with the MJCC's expansion of cultural, educational and arts programming.
"I'm excited because A.J.'s appearance at the MJCC underscores our organization's renewed commitment to providing high-quality cultural programming to our community," says Steve. "We want to be one of the venues that Portlanders think of when they think about arts and culture in our city, and authors like A.J. Jacobs are helping us to achieve that goal."
"I find his personal Jewish journey, as described in The Year of Living Biblically, to be inspiring and intriguing on a number of levels, and I think his message will resonate with a diverse audience that includes people of all ages and faiths," says Steve.
The author series that follows is part of the annual Portland Jewish Book Month celebration, which was expanded this year to reach beyond one book and one month. The six-month celebration also includes a number of events focusing on the novel Davita's Harp. Information on the Davita's Harp programs will be included in the March issue of Oregon Jewish Life.
The talks at the MJCC begin with Kimberly Marlowe Hartnett. At 7 pm, March 3, she will discuss her book Carolina Israelite – How Harry Golden Made Us Care about Jews, the South, and Civil Rights. On March 8 at 7 pm, author Jessica Fechtor will share her book Stir – My Broken Brain and the Meals That Brought Me Home. Laura Nicole Diamond, author of Shelter Us: A Novel, wraps up the author series at 7 pm, March 15.
For information and registration for the author series, visit oregonjcc.org/authorseries or contact Len Steinberg at lsteinberg@oregonjcc.org.