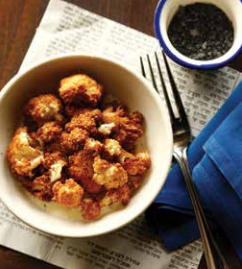 This year's Feast Portland will feature one of the nation's most intriguing chefs: Israeli-born Michael Solomonov. The 2011 James
Beard Award winner is famous for the modern Israeli cuisine he 
offers at Zahav, his critically acclaimed Philadelphia restaurant. 
The New York Times praises Solomonov's "simple food with 
layers of flavor," and his restaurant has also been recognized for 
excellence by Bon Appétit, Travel + Leisure and Esquire. 
Solomonov once felt that Israeli cuisine was underrepresented 
in the United States.
After several exploratory trips to Israel, he 
and his partner, Steve Cook, conceived of Zahav. The chef, who 
has operated the restaurant since 2008, aims to familiarize diners 
with the flavors and culinary history of Jerusalem. 
He explains, "Our menu reflects the many cultures that have 
left their marks on Jerusalem over the centuries, such as those of
Morocco, Turkey, Yemen, Lebanon and Egypt in addition to the 
Baltic and Sephardic influences." 
At Zahav diners can enjoy a variety of salads, hummus dishes, 
small plates, and coal-grilled meats and vegetables. The Turkish 
hummus is served warm with grilled garlic, while the Yemenite 
soup features brisket, onions and chickpeas. Says Zahav, "Our 
most popular dishes, hands down, are the hummus and the lamb 
shoulder, which are served as part of our Mesiba menu." Although 
his kitchen is not kosher, he cooks in the kosher style: "We don't 
combine dairy and meat, and you won't find shellfish or pork on 
the menu."
In addition 
to presiding 
over Zahav, 
Solomonov 
operates the 
Cook + Solo r
estaurant group 
with Cook. The 
group includes 
Percy Street 
Barbecue and 
Federal Donuts, 
for which 
Solomonov 
is scouting 
additional locations. The latter 
restaurant offers 
mouthwatering Korean-style fried chicken with za'atar seasoning 
and donuts in flavors like Indian cinnamon and vanilla lavender. 
When asked where he gets his culinary inspiration, Solomonov 
says he is influenced by cultural and historic dishes. "I like to see 
how things were done and then transform them into something 
for today's palates. I also really enjoy dishes made with very simple 
preparations that allow the ingredients to shine through." 
Solomonov will be participating in Feast Portland's USA 
Pears Night Market, which will be presented by premium meat 
producer Snake River Farms. The Night Market, which enjoyed 
high attendance last year, will once again highlight the diverse 
flavors of Asia and Latin America. Solomonov will also demonstrate his culinary prowess at a Dinner Series collaboration 
with Scott Snyder (see story page 17) and Wes Johnson, Zahav's 
opening sous-chef. Solomonov greatly looks forward to this 
event: "The meal is still being finalized; I can't wait to see what 
they have in mind."