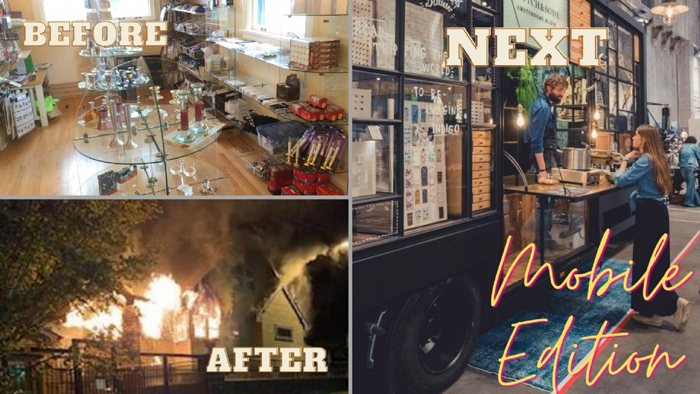 When the Chabad House was destroyed by fires on August 15 and 19, so was Everything Jewish which was located inside the center. When the investigators reported that there is nothing left of the center, they were referring to the items and the space. The spirit, the love and the vision of Everything Jewish remains. And it will grow and will be more vibrant than ever.
In 2005, Rabbi Chayim E. and Simi Mishulovin envisioned a space where all feel welcome, in which diversity is reframed as the greatest expression of all-encompassing unity, and where distinctions are celebrated and harmonized as complementary manifestations of G-d's infinite capacity.
That fall, the Everything Jewish store and resource center was born. A place to educate and engage all comers regardless of faith, background or affiliation. Delivered with Chabad's signature warmth, joy and open arms.
A talented committee of volunteers is working on rebuilding and Northwest Food Truck Mfg, Inc has generously offered a great price to custom build an Everything Jewish on Wheels for the dramatically reduced cost of $60,000.
Additionally, they have pledged to match half of every donation! For example, for every $100 donation received, they will add another $50.
With your support, Everything Jewish aim to bring the first step of Everything Jewish 2.0 to the streets of Portland in time for the High Holiday season.
Please join in the building of Everything Jewish 2.0 by donating at everythingjewishportland.com.