---
When:
September 17, 2019 @ 6:30 pm – 8:30 pm
2019-09-17T18:30:00-07:00
2019-09-17T20:30:00-07:00
Cost:
$220; Sliding scale available
Contact:
Literary Arts
503-227-2583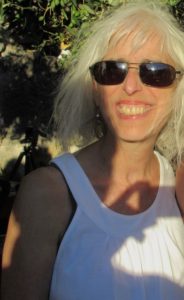 Willa
Schneberg
teaches (guides) a six-session overview of "Literature of Modern and Contemporary Jewish American Women Writers"  through Literary Arts' Delve Seminars begins Sept. 17.
In this seminar, we will discuss the "other" Jewish American writers — not Bellow, Roth, Pinsky or Chabon, but work by Jewish American women writers who have created a different canon. We will discuss work by Susan Sontag, Cynthia Ozick, Adrienne Rich, Marge Piercy and others arguably of their stature. These Jewish women writers are not defined by the Jewish male writers' gaze. They do not perpetuate stereotypes of the Jewish mother as martyr, or as the controlling Jewish woman. They are writers who may be mothers or child-free, partnered or not, straight or non-heterosexual, observant or secular, of Ashkenazi, Sephardic or Mizrachi backgrounds. We will explore the particular light Jewish women writers shine on the American Jewish experience and why their profound contributions to literature have often been overlooked.
READING LIST:
I, Etcetera: Stories by Susan Sontag
Cannibal Gallery by Cynthia Ozick
Split at the Root: An Essay on Jewish Identity by Adrienne Rich
He, She and It by Marge Piercy
A Few Words in the Mother Tongue by Irena Klepfisz
The Moon is Almost Full by Chana Bloch
Divinity School by Alicia Jo Rabins
Paper is White by Hilary Zaid
Getting Home Alive by Rosario Morales and Aurora Levins Morales
Willa Schneberg is a poet, ceramic sculptor, interdisciplinary artist, photographer and curator. She is the author of five collections and received the Oregon Book Award for In the Margins of the World. Her poetry and visual art have appeared in numerous journals and anthologies including American Poetry Review, Tricycle: The Buddhist Review and the Tikkun anthology.

---
---