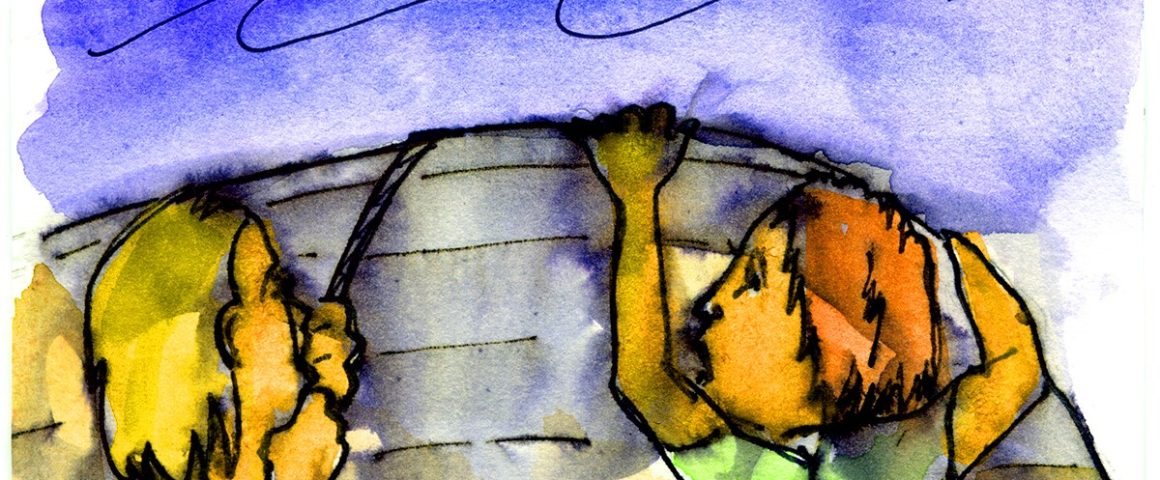 ---
When:
January 12, 2018 @ 7:30 pm – February 4, 2018 @ 2:00 pm
2018-01-12T19:30:00-08:00
2018-02-04T14:00:00-08:00
Where:
Northwest Children's Theater
1819 NW Everett St
Portland, OR 97209
USA

Contact:
Corribe Theatre
Tickets: 800-838-3006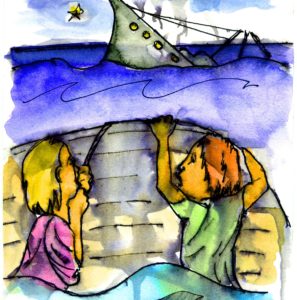 LIFEBOAT
A True Story of Two Teenagers Who Did Not Give Up
A co-production with Northwest Children's Theater
WHO:                   Co-produced by Corrib Theatre & Northwest Children's Theater
WHAT:                 Lifeboat
By Nicola McCartney
Directed by Avital Shira
WHEN:                 January 12 – February 4, 2018
Opening Night/Press Night:  Friday, January 12
                                Regular Run: Thursdays-Saturdays@ 7:30pm; Sundays @ 2pm
WHERE:               Northwest Children's Theater, 1819 NW Everett St., Portland
TICKETS:               $25 regular price; $20 student/group; $15/youth under 18
Brown Paper Tickets: 800-838-3006 or https://corriblifeboat.brownpapertickets.com/
SPECIAL EVENTS
Sunday, Jan 14: Post-show Talkback, guest TBD
Sunday, Jan 21: Post-show Talkback, guest TBD
Sunday, Jan 28: Post-show Talkback with Charlotte Headrick (Dramaturg)
PRODUCTION PHOTOS AVAILABLE: Jan 12, 2018
SHOW IMAGE ATTACHED:  Sketch by Jan Baross
PORTLAND, OREGON – December 21, 2017. With a bracing true story of determination and hope, Corrib Theatre and Northwest Children's Theater present Nicola McCartney's Lifeboat. Directed by Avital Shira and starring Kayla Lian and Britt Harris, this riveting play by an award-winning Irish playwright runs for four weeks, Jan. 12 through Feb. 4, at Northwest Children's Theater.
Lifeboat is the extraordinary true story of Bess Walder and Beth Cummings. Set during World War II, it is a story of courage, a story of survival and a story of enduring friendship.
On Friday the thirteenth of September 1940, a ship, The City of Benares, set sail from Liverpool bound for Canada. On board were 90 child evacuees escaping the relentless bombing and dangers of war torn Britain. Four days into the crossing, the ship was torpedoed and sank. Only 11 children aboard survived. Of those few, two young girls, Bess Walder (15) and Beth Cummings (14), clung to life as they spent 19 terrifying hours in the water on an upturned lifeboat. With the hopes and dreams upon which they'd set sail, they buoyed one another's spirits with stories of home, family and adventure. Bess and Beth inspired each other to survive. Lifeboat tells their story.
"At its core, Lifeboat is a play about resilience," said play Director Avital Shira, daughter of Portland Rabbis Laurie Rutenberg and Gary Schoenberg. "These two young women defy the odds through connection, story and the will to save the other to ultimately survive longer than humans should be able in the middle of the Atlantic.  The world is dark at the moment, and it's especially important now to harness the power of human resilience and remind ourselves that if we find our common humanity, we have the ability to keep each other afloat."
"Lifeboat packs a wallop because it is fundamentally about life, death and the human spirit. Oh, and it's a highly entertaining history lesson too: informing the young and reminding the old."
Theatre Review, New Zealand
RESEARCH
This is a true story centered around two teenage girls during the evacuation of British children during World War II. Know as "Operation Pied Piper," the British evacuation of children began on Friday, September 1, 1939. The ship the young girls in this story were sailing on was the City of Benares. It was carrying 191 passengers (90 of them children) and 216 shipmates, 407 souls all told — 260 perished (79 children) and 147 survived (11 children). Details about this ship and its demise are here.

---
---