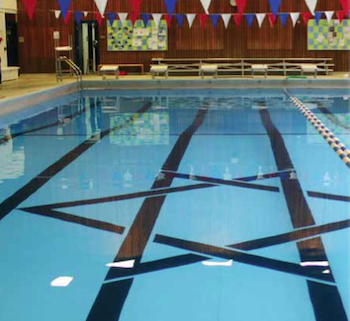 Nationally and locally, the organized Jewish community has striven to embrace and engage an increasingly diverse and diffuse population.
The so-called big Tent approach has been spurred in part by Jewish population studies, such as the 1990 national study that revealed a 52% intermarriage rate and the 2008-09 Portland study that found an astonishing 47,500 Jews in the greater metro area, many living on the east side of the Willamette River.
In Portland the Jewish community organizations reacted jointly or individually by hosting programs such as Shabbat in the Park on the eastside. The Jewish Federation of Greater Portland's Community Engagement Director Caron Rothstein and the Mittleman Jewish Community Center's Community Concierge Linda Nemer Singer help individuals connect with whatever interests them Jewishly.
"You have to embrace a more diverse and diffuse community and transition in the definition of Jewish identity and affiliation," says Caron. "It's not just about belonging to a synagogue; it's more what you feel inside and less about what you do outside. Formal affiliation rates are down, but there's been a proliferation of grassroots community-based activities."
"Our conversations with people and national trends tell us there has been a surge of very independent, personalized, customized experiences," she says.
Oregon has embraced many of the programs created by national philanthropists, foundations and new organizations. More than 100,000 families in the united States receive free books or music each month from the PJ Library for their young children. The Jewish Outreach Institute created the Mother's Circle to help non-Jewish mothers to raise their children Jewishly. Portland's successful program, which includes Jewish mothers not raised in Jewish homes and related programs for fathers, inspired JOI to make Portland's Mother's Circle its national "poster child."
Many Oregonians have participated in Taglit-birthright Israel, which has given more than 340,000 young adults free 10-day trips to Israel. birthright NEXT helps returnees continue exploring their connection to Israel and the Jewish people. Young adults in Portland have also benefited from the national Moishe House movement, which subsidizes rent and program costs for young adults who host programs for other young adults in their community. Two years ago, Portland's Moishe House moved from the center of the organized Jewish community in Southwest Portland to the eastside, where many younger Jews have made their home.
"People want to experience the community on their own terms," explains Caron. "We have to give people what they want, not what we think they want. That requires a lot of conversations."
Caron is perhaps ideally poised to serve as a bridge in this generational shift. As a 40-year-old mother of three school-aged children, she is part of the generation linked to the world through social media. Her late father was a Holocaust survivor and her mother grew up in Israel in the community her family founded in 1882.
"I grew up with the horrors of the Holocaust and pride and joy of Israel as defining elements," she says, noting those historic events are very distant for most Americans her age and younger. "I felt a responsibility to have kids and a Jewish home. Now people do it because they want to."
"If it's not on Facebook, it's not an event," quips Caron as she explains the increasing importance of social networking.
At the end of August 2013, Portland's federation launched another national program – Grapevine. Grapevine is an innovative application that delivers personalized information via social media to you about what's going on in Jewish Portland.
Grapevine is just the latest addition to help people navigate the increasingly individualized landscape of Jewish life. The online Portland Mitzvah Network helps people find volunteer opportunities that fit their interests and time constraints. Caron says the Oregon Jewish Life Resource Guide will be a staple on her desk and many others for those wanting to connect. But in this new era, how do you measure success?
"You have to have faith," says Caron. "You have to take the long view that something you do today will have an impact tomorrow."