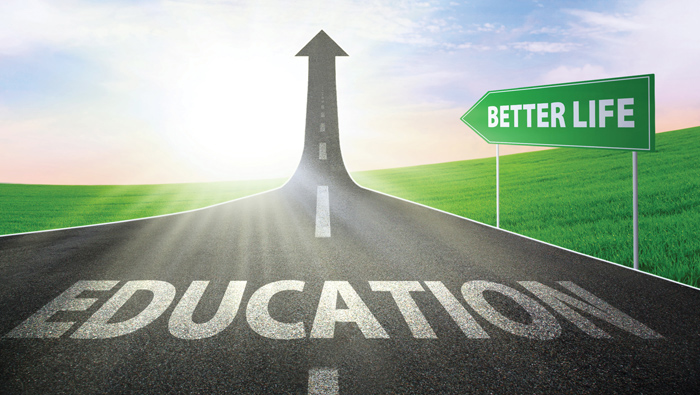 ---
PORTLAND JEWISH ACADEMY
6651 SW Capitol Hwy. Portland, OR
pjaproud.org | 503-244-0126
PJA students from 6 months through 8th grade thrive in an academically excellent environment that nurtures and inspires positive Jewish engagement, respect (kavod) and responsibility for the world in which we live.
"We are raising mensches – good people who think for themselves and work for the world," says PJA Principal Merrill Hendin.
From the time they are very young, a child's ability to inquire is nurtured. Students are given opportunities to explore areas of interest and make connections through PJA's project-based program. They are given a strong foundation in academics, ethics and values so when they graduate, they are poised to be leaders and learners in high school and beyond.
As a community Jewish day school, PJA provides a rich and engaging educational experience with a strong focus on interdisciplinary studies, including Hebrew and Jewish studies, and all areas of general studies.
The school garden is one example of interdisciplinary learning. Students watch their seeds grow into food that they can eat, use in their cooking class, donate to those in need, measure in their math and science classes, and write about in their Hebrew, Spanish or general studies classes.
PJA has a strong focus on STEAM – science, technology, engineering, arts and mathematics. At PJA's annual STEAM day, all K-8 students have opportunities to teach and learn from each other and to explore all areas of STEAM. PJA's arts program includes music, visual arts, drama and Israeli dance.
Students participate in physical education and team sports, competing with other schools in the Portland metro area.
Last year, PJA incorporated anti-bias education. The ideas of ABE tie in closely to PJA's Rodef Shalom (Pursuers of Peace) curriculum, which helps students and faculty look at constructive conflict through the lens of Jewish text and middot (values).
Our collaborative and integrated approach to learning gives our students the foundation to "think for themselves and work for the world."
MAAYAN TORAH DAY SCHOOL
2900 SW Peaceful Lane Portland, OR
PortlandJewishDaySchool.org
503-245-5568
Maayan Torah Day School is growing again. The school has added a preschool director, Esther Fischer. Maayan offers academic excellence in Judaic and general studies.
"Children in our school feel that they love being Jewish and this begins with experiences that start in our preschool," says Principal Aviel Brodkin. The preschool starts at age 18 months.
The school's vibrant Jewish atmosphere that focuses on Torah study, Israel and living as Jews continues in elementary, middle school and now high school. "Maayan" is the Hebrew term for a spring of water; at Maayan, teachers seek to instill in each student the love of Torah as a wellspring in their lives.
In addition to the rich Jewish environment, Maayan offers a learner-centered education prioritizing students' active involvement in acquiring knowledge.
"Our preschool builds ideas and imagination, teaches kids how to be a friend, and how much joy there is in learning," says Brodkin. "Our preschool program measurably shows how it impacts our students' success in early elementary grades."
In elementary school, teachers use the most current best teaching practices to engage students. "Our students score high in academic areas because we use small groups to challenge students on multiple levels," says Brodkin. "Parents speak of the sincere care of staff for students and individual attention. … Surveys showed that a majority of families spoke of how happy they are with their children's development as above-grade-level readers and writers."
Last year Maayan received accreditation from AdvancED, which conducts rigorous, on-site external reviews of PreK-12 schools to ensure that all learners realize their full potential. Brodkin says that during the review, the school was noted for excellence in teaching and school leadership. This year the accreditation was extended through high school.
MAIMONIDES JEWISH DAY SCHOOL
6612 SW Capitol Hwy.
Portland, OR
maimonidesjds.org • 503-977-7850
Maimonides Jewish Day School provides the highest quality general and Judiac studies programs to educate the diverse community of Jewish children in the Portland area from kindergarten through eighth grade.
"We synthesize traditional Jewish learning with progressive education theory and create an academically engaging environment to foster a lifetime love of learning," says MJDS Principal Rabbi Shnuer Wilhelm.
The low teacher-student ratio offers individualized instruction to ensure the maximum academic and social growth of each student.
"The Chabad approach teaches love and respect of others and caring for all," says Rabbi Wilhelm.
The general studies curriculum has a strong focus on math. Core courses incorporate reading, writing, math, science, social studies and art.
The school's Hebrew language program develops graduates who are fluent Hebrew speakers.
Highlights from last year included weekly visits with the seniors at Cedar Sinai Park, and MJDS students were finalists in the national Hanukkah essay contest and the international Chidon Mitzvot.
For the 2016-17 school year, the school is pleased to welcome Shelley Sanders as assistant principal. She brings a wealth of experience and knowledge, most recently having served as a Program Area Supervisor for the Head Start Program for Washington County Community
Action.
CONGREGATION BETH ISRAEL RELIGIOUS SCHOOL
1972 NW Flanders St.
Portland, OR
bethisrael-pdx.org/education
503-222-1069
At Congregation Beth Israel, students learn Jewish values and ideas, and then put them into action.
Every year CBI's high school students travel to Washington, D.C., to participate as lobbyists with the Religious Action Center for Reform Judaism. This year, our efforts focused on economic justice and climate change.
But putting values into action isn't just for our oldest students. "Our teachers, clergy and staff are dedicated to partnering with families to create meaningful and joyful Jewish learning experiences," says Education Director Ben Sandler. From pre-kindergarten through 12th grade, as CBI students engage in ideas and draw values from Jewish texts, they become more connected to Judaism and each other as they apply those Jewish values to improving our world.
CBI's pre-k through fifth-grade program is an arts-integrated curriculum that combines Jewish culture with core curriculum and Hebrew language studies. Through drama, music, visual arts, stories and dance, our students build community, celebrate together and explore their own ever-changing Jewish identities. Each week our learning community participates in a lively Mispacha Minyan, a family service with our dynamic clergy who integrate storytelling, humor, learning, dance and music into the prayer experience.
"Our dedicated, engaged and energized teachers and students, clergy, parents and staff make CBI's Religious School special," says Sandler. "The people create a Jewish educational setting that is welcoming, interesting and fun." CBI also has outstanding opportunities for teens to cultivate leadership skills and to connect socially with their Jewish peers throughout the Pacific Northwest: NFTY-affiliated senior and junior youth groups, Madrichim program and Camp Sababa, our teen-led day camp.
Please contact Education Director Ben Sandler, Director of Youth Engagement Shoshanna Pro, or Education Administrator Sarah Reiter to learn more about our Religious School and Early Childhood Education/Preschool communities, classes, youth group opportunities and family education.
CONGREGATION SHAARIE TORAH
920 NW 25th Ave, Portland, OR
The Carl Preschool:
thecarlschool.com  | 503-226-6131 ext. 107
Education Program:
shaarietorah.org | 503-226-6131
"Shaarie Torah is a tight knit community; we know each and every family by name," says Education Director Dorice Horenstein. "We thrive on the joy of being Jewish through learning stories from our past and infusing them with the influences of current events."
Congregation Shaarie Torah, a Conservative synagogue in the heart of Northwest Portland, offers education programs for children, teens, adults and families. Weekday preschool, weekend religious school and exploration program, Wednesday night middle and high school classes all aim to foster Jewish identity and values.
Our Portland Jewish Explorers program invites children, grades 3-5, and their parents to explore Portland with a unique Jewish twist! An out of the box experience, we guide children out of the classroom and into environments that intrigue and excite, inspiring them to connect their Judaism to the broader world. From farm trips, safari adventures, yoga and storytelling, we've got something for everyone to enjoy. Join us one Sunday; see some old friends and meet some new ones!
"Engaging both parents and children, we seek to increase knowledge of our sacred texts, while teaching their relevance in today's world," says Horenstein. "Above all, we strive to foster in each member the ability and desire to live a Jewish life, a commitment to tikkun olam (repair the world) and a sense of joy in experiencing all that our heritage has to offer."
THE NASHIRA EDUCATION PROJECT
Congregation Shir Tikvah
7550 NE Irving St., Portland
shirtikvahpdx.org
503-473-8227
Shir Tikvah was founded 14 years ago. The education program has grown from a handful of students to more than 80 between the ages of 5 and 13. The independent, progressive approach appeals to Portland families who are looking for a connection with other Jews and a place for their children to learn at their own pace and level.
"We had the rare opportunity to create a program from scratch, which allows us more flexibility to adjust our teaching based on who walks through our doors," says Education Director Katie Schneider. "What appeals to one set of kids might not work the next year. The important thing is to nurture a love of Jewish learning, not get through a prescribed set of worksheets."
The Nashira Education Project meets for classes on 18 Sundays a year at the Tucker Maxon Oral School on Southeast Holgate Street, a space Shir Tikvah rents to accommodate the size of their group.  The focus for younger students is holidays, stories, art and oral Hebrew. As they grow, the curriculum broadens to include Hebrew reading and project-based learning around mitzvot, tzedakah, history and Jewish culture. Rabbi Ariel Stone teaches Torah directly to the oldest students, then sticks around to lead a parent discussion group. "It's that kind of direct access to her and each other that builds strong connections between families," Schneider says.
Throughout the year, families gather at the synagogue building just north of Glisan for Shabbat and holiday celebrations. B'nai mitzvah students meet with tutors for a rich, individualized experience as they look forward to being called to the Torah for the first time.
Nashira Education Project classes start in October. For more information, contact education@shirtikvah.org.
BEIT HAVERIM RELIGIOUS SCHOOL
1111 Country Club Road
Lake Oswego, OR
beithav.org
503-310-9184
At Congregation Beit Haverim, the goal of teachers is to create powerful educational experiences that enable students to become comfortable with sacred Jewish texts, social justice activists in the prophetic tradition, and knowledgeable about Jewish practice and rituals.
This Reform congregation in the Lake Oswego/Tualatin/West Linn/entire South Metro area offers classes for students in pre-kindergarten through confirmation. Our outstanding faculty includes Sami Oberlander and Rabbi Alan Berg.
Through meaningful experiences and an understanding of Jewish rituals of all types, the school seeks to instill its students with a sense of their spiritual selves. During the school year, each grade leads a Friday Shabbat service focusing on a theme they have discussed in class. Every session of the school concludes with a rabbi-led, school-wide Tefillah service accompanied by guitar in which many parents and other synagogue members participate.
The school also emphasizes social action in a variety of ways. Last year, in conjunction with the synagogue's Tikkun Olam program, the students and parents made sandwiches for the Portland Rescue Mission. Tzedakah is collected weekly, and the students carefully study and choose the nonprofits to which their contributions are distributed.
The school fosters a sense of community among the parents and grandparents whose children attend. Students regularly participate in holiday events, like children's High Holy Day services, the Hanukkah dinner, the Purim carnival and the congregation-wide Passover seder. The congregation's monthly Tot Shabbats nicely complement and feed into the school's mission of instilling a Jewish identity in the next generation.
CONGREGATION KOL AMI RELIGIOUS SCHOOL, HEBREW SCHOOL, AND KOL AMI SENIOR TEENS
7800 NE 119th St.
Vancouver, WA
jewishvancouverusa.org
360-896-8088
Congregation Kol Ami's K-12 weekly Religious School, weekly Hebrew School and Adult Education programs are designed to provide the best, most individualized education to our students and their families.
For the third year, we will present Yom Mishpacha sessions that enable students to learn in same-age learning circles while parents study together. Then students and parents come together to discuss the topic, create a project, or participate in a mitzvah project based on their study sessions.
"Studying together as a family, among peers, and with other parents increases community and builds a strong Jewish identity," says Education Director Lauren Trexler.
Kindergarten through eighth-grade students study the Torah, Israel, lifecycle events and mitzvot. KARS focuses on experiential, project-based learning, often incorporating art, storytelling, music and movement.
Hebrew School students not only master Shabbat prayers, but also Torah and Haftarah trope.
Kol Ami is proud to boast an almost 100% retention rate of post-b'nai mitzvah students in its high school program, which features a four-year rotating curriculum. This year KAST will implement a new curriculum from the Center for Israel Education that explores Israel – the land, the politics and the culture going back to pre-1948. In other years, high schoolers will explore Jewish views of sex, the Holocaust, and a study of Jewish values through photography.
"This coming year, a high school student from our youth group will represent the Pacific Northwest on the NFTY-NW board, the regional youth group for the Reform movement," says Trexler. "This accomplishment further highlights the leadership skills our students acquire during their years in religious school and youth group through participating as madrichim in our Hebrew school, helping to lead creative tefillah, and helping to create programs for their peers."
THE GAN-PORTLAND JEWISH PRESCHOOL
6612 SW Capitol Hwy.
Portland OR
PortlandJewishPreschool.com
503-977-7850
At The Gan-Portland Jewish Preschool, children thrive in a creative, progressive Jewish environment under the care of exceptionally nurturing staff. In addition to its preschool for children ages 18 months to 5 years, The Gan offers a Mommy & Me program for children from birth to 2 years accompanied by a parent or caregiver.
The preschool's warm and welcoming atmosphere has developed a diverse, community-centered program that is joyfully Jewish. The school's foundation leans on a love for Jewish identity, the pedagogical principles of Reggio-Emilia educational philosophy, and a deep respect for nature and the whole child. The Gan earned eco-friendly certification the first year, built a natural playscape their fourth year and incorporates gardening as a central piece of the curriculum. The whole child is respected, nurtured and academically challenged.
"We believe that children learn best when they are encouraged to explore their environment and express themselves through words, movement, drawing, painting, playing and other natural modes of expression," says Preschool Director Mimi Wilhelm. "We promote an atmosphere in which children can develop collaboration and critical thinking skills that will serve them throughout their lives. At The Gan, our passion is to inspire curiosity, creativity and compassion in a joyfully Jewish environment!"
The Gan nurtures development and education through open-ended, investigative opportunities for learning that bolster children's natural curiosity and the joy of discovery. Discoveries from hands-on science experiences such as gardening or observing hatching chicks are used to help the children reach literacy, math and other early childhood academic goals.
Weekly, children enjoy music, art, yoga and Hebrew with special instructors. Children bake challah every Friday, celebrate Jewish holidays, and explore Jewish traditions, music and symbols. Mitzvah projects bring joy and meaning to Jewish life for children at The Gan.
CONGREGATION NEVEH SHALOM
2900 SW Peaceful Lane, Portland, OR
Neveh Shalom ALIYAH program:
nevehshalom.org | 503-293-7309
Foundation School Preschool:
foundationschoolpdx.org | 503-293-7307
"Our goal is for children to grow up feeling at home in Judaism," says Director of Congregational Learning Mel Berwin.
From birth through high school we offer innovative and engaging educational experiences that nurture our children's hearts, bodies, and minds.
Beginning with Tot Shabbat and Foundation School, our youngest learners are immersed in a joyful Jewish environment. Leah Conley leads Foundation School's programs for children ages 12 months through pre-kindergarten.
With 170 students enrolled, K-6 students enjoy a large and vibrant youth community. Hebrew, Jewish building blocks, mitzvot, lifecycle, holidays and electives such as music, arts, dance, and Jewish history D&D are all part of the varied and active curriculum. Shabbat and holiday programming continues through the elementary ages leading students to the awesome milestone of becoming b'nai mitzvah. Students in 7th-12th grades continue learning and social connection through in-depth conversation in Tichon, Neveh Shalom's Wednesday night program for teens, and USY, which offers trips throughout the Northwest to connect with Jewish peers.
"This past year we piloted two intergenerational programs in our ALIYAH program, and we just received generous funding to expand this amazing way for our youth to learn from, and connect with, the older members of our community," says Berwin.
Our teachers care about the success of each student and create a learning environment that supports every child in his/her learning as well as in building a strong community of friends. Our program is dedicated to the inclusion and participation of every child in our community, so that all students can learn with and from each other.
KOL SHALOM CHILDREN'S EDUCATION
1509 SW Sunset Blvd., Ste. 1E
Portland, OR
kolshalom.org/childrens-education/
503-459-4210
Kol Shalom provides a Humanistic Jewish education for children.  The purpose of our program is to enable students to:
make meaningful and enjoyable connections to Jewish culture and heritage from a  humanistic perspective
learn Jewish history, ethics and traditions including holidays
establish connections and relations with other Jewish children
Kol Shalom provides classes for 5- to 10-year-olds, which meet two Sundays per month at the Mittleman Jewish Community Center. We also offer a two-year mitzvah program for students 10 to 12 years old.  Classes for this group meet one Sunday per month at the Kol Shalom Center with outside of the class requirements. Tuition costs per year per student range from $125 to $300. Membership is required for the mitzvah program.
Many of students' parents are from mixed cultural and religious backgrounds. While our education is Jewish, we respect other cultures. We teach open-mindedness and critical thinking.
Kol Shalom  welcomes all who identify with the history, culture and fate of  the Jewish people. We offer a way to be Jewish without requiring belief in a supernatural being or adherence to prescribed rituals. Our program does not include worship or prayer. We foster community by celebrating Jewish holidays, festivals and lifecycle events; providing education for all ages; and supporting social justice.
Kol Shalom is an affiliate of the national Society for Humanistic Judaism and has served the Portland metro area for more than years.
BENAROYA JEWISH LEARNING ACADEMY
2317 SW Vermont St.
Portland, OR
ChabadOregon.com
503-977-9947
Chabad of Oregon's adult education arm, the Benaroya Jewish Learning Academy, recently welcomed its 350th student to one of JLI's flagship six-week courses. Hundreds more have participated in other classes and learning opportunities, including a highly popular Kaballah of the Soul class. A weekly video cast called "Rabbi Motti's Minute" is currently reaching thousands with its viewership averaging more than 800 views a week.
"I'm impressed by the content of these accredited courses in Jewish learning; they are accessible to people with all levels of knowledge and experience" says Gersham Goldstein, a local attorney and former Jewish Federation of Greater Portland board president. "Course discussions are consistently open, wide ranging and illuminating. They include all facets of responses and approaches to Jewish texts."
"The first class I took with Rabbi Motti was Journey of the Jewish Soul," says Vancouver resident Phil Berger.  "The information I learned helped me understand the beliefs that underlie our traditional Jewish burial and grieving customs. I am proud to say that during my year (working) with the funeral home, I was able to share what I learned from this class with over 50 families – at an important time in their lives as they were planning funerals for themselves and their loved ones."
Rabbi Motti Wilhelm, director of the Benaroya Jewish Learning Academy, notes: "The Benaroya Jewish Learning Academy was founded with the mission to be a home for the wondering Jew and with the guiding principal that every Jew is entitled to their heritage. It would be my honor to welcome you at an upcoming learning opportunity."
HAROLD SCHNITZER FAMILY PROGRAM IN JUDAIC STUDIES
University of Oregon
Susan Campbell Hall, Room 311
5273 University of Oregon • Eugene, OR
judaicstudies.uoregon.edu • 541-346-5288
Established in 1998, the Harold Schnitzer Family Program in Judaic Studies at the University of Oregon is an interdisciplinary program that provides a broad liberal-arts background in an intimate small-class setting. Graduates find careers in a wide range of professional fields from business and high-tech to law, communications and nonprofit administration. The program also prepares students to go on to graduate work in Judaic studies, religious studies, archaeology and anthropology, as well as, the rabbinate and cantorial schools.
"When you study Judaic Studies, you study the world," says Deborah Green, Greenberg Associate Professor of Hebrew Language and Literature and Director of the Harold Schnitzer Family Program in Judaic Studies.
Most of our courses fulfill general education requirements; thus, several of our students opt to have a double major or minor in Judaic studies. The program focuses on language, history and contemporary Judaism in the states and abroad. Students can add to their stateside studies through participation in the university's study abroad program – either in Israel or in countries in Western and Eastern Europe. The University of Oregon maintains reciprocity with Hebrew University in Jerusalem and the Technion in Haifa. Judaic Studies faculty and study abroad advisors are available to ensure college credit at any of the accredited programs in Israel and Europe.
Judaic studies faculty comprise professors from across many disciplines: anthropology, art history, comparative literature, English, geography, Germanic languages and literature, history, landscape architecture, music, philosophy, political science, religious studies, romance languages, sociology, and women's and gender studies. Topics include Israelis and Palestinians, American Jewish Cultures, contemporary Jewish Literature, Holocaust Studies, Medieval Spain, Women and Judaism, Jews and Christians through the Centuries, Bible and Early Judaism, among others.
HAROLD SCHNITZER FAMILY PROGRAM IN JUDAIC STUDIES
Portland State University
465 UCB, 1881 SW 5th Ave.
PO Box 751
Portland, OR 97207
pdx.edu/judaic
503-725-8449
The Harold Schnitzer Family Program in Judaic Studies was established to foster academic achievement, civic engagement and leadership skills through rigorous and in-depth interdisciplinary study of Jewish history, culture and civilization.
"Thanks to the program's intimate learning environment, students benefit from the type of personal attention normally associated with small liberal arts colleges while still having the advantages of a large urban university," says Natan Meir, Lokey Associate Professor and Academic Director of PSU's Harold Schnitzer Family Program in Judaic Studies.
The four core faculty members – Meir; Rabbi Joshua Stampfer Associate Professor of Israel Studies Nina Spiegel; Professor Michael Weingrad; and Assistant Professor Loren Spielman – focus on ancient Jewry, modern Jewish history, Israel Studies and Jewish literature. Working with affiliated faculty in Hebrew language, medieval history and Middle East studies, they create an enriching and stimulating atmosphere.
"In September of 2014 our program began offering an undergraduate major in Judaic Studies," says Meir. Students undertaking the B.A. in Judaic Studies can choose from concentrations in Judaism; Jews in Antiquity; Israel Studies; Modern Jewish History; and Literature, Culture and the Arts.
Integral to the program's mission is a strong commitment to community engagement, which includes a broad array of programming such as lectures, seminars and arts events. Last year's events roster included Cultures of the Sephardic Diaspora: A Weekend of Learning (pictured above) and writer Ayelet Waldman as the Sara Glasgow Cogan Memorial Lecturer.
Fall 2016 will see the launch of the department's first Artist-in-Residence Program featuring poet and musician Alicia Jo Rabins.

---
---