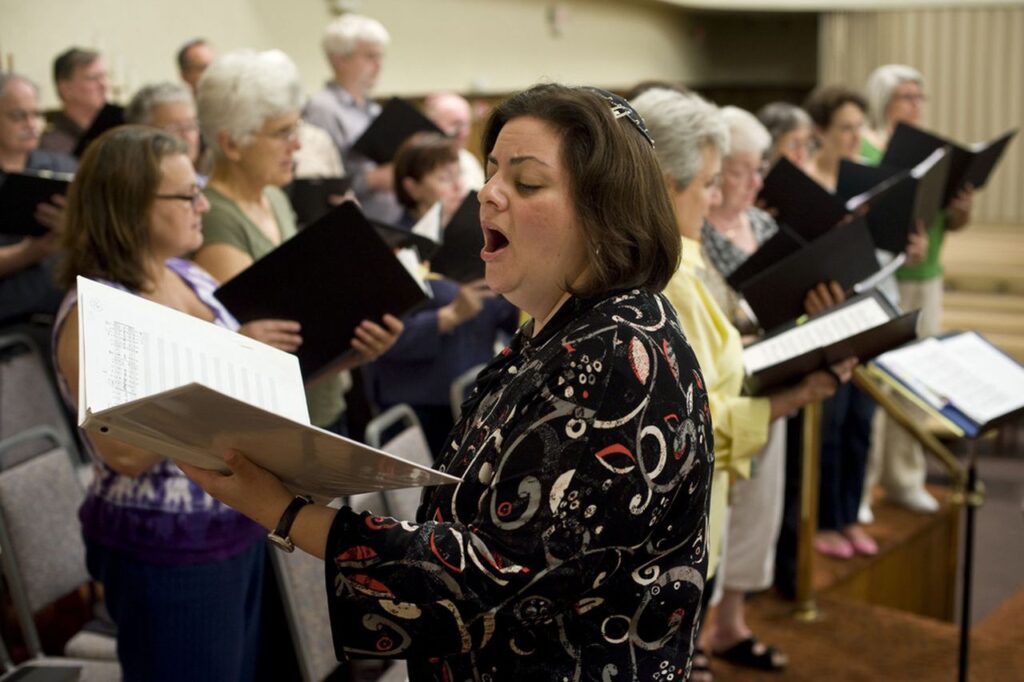 In this file photo from 2010, Cantor Deborah Bletstein rehearses with the choir at Neveh Shalom synagogue in Southwest Portland for High Holy Days of Rosh Hashanah and Yom Kippur. (Photo by Torsten Kjellstrand / The Oregonian)
By Lee Ann Moyer | Special to The Oregonian/OregonLive
Residents of the West Linn-Wilsonville School District, supported by leaders of many faiths, have asked the school board to reconsider its decision to hold the first day of school next fall on Rosh Hashanah, one of the holiest days of the year for Jews.
North Clackamas School District has also announced it plans to start school on Sept. 7, the first day of the two-day Rosh Hashanah holiday, while Portland Public Schools and Beaverton School District have yet to determine their 2021-2022 calendars.
Rosh Hashanah is the Jewish New Year and observers generally do not go to work or school that day. So Jewish students and teachers in West Linn, Wilsonville and North Clackamas will have to choose between religious observation and attending what will likely be a momentous first day this fall.
Read more here.