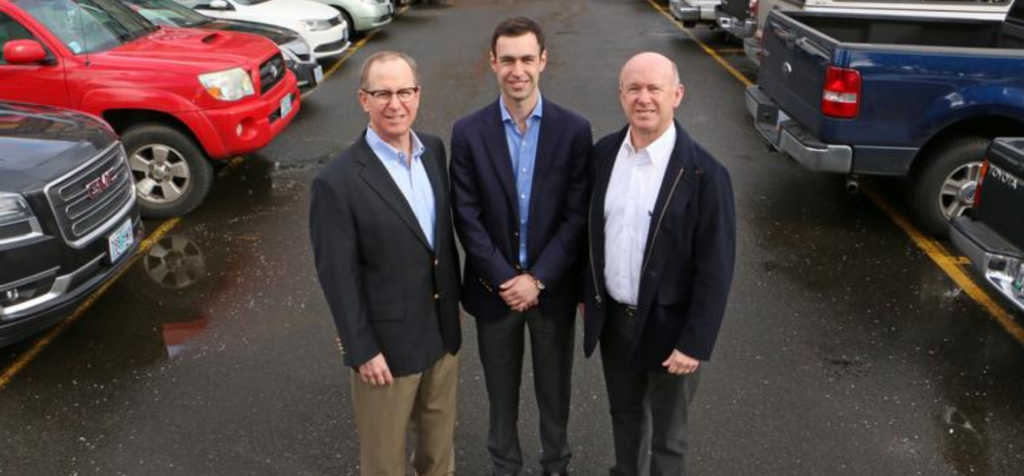 Downtown Development Group LLC and its affiliates have an ownership interest in more than 1,800,000 square feet of retail, office and warehouse in addition to over 25 parcels of developable land in Portland's Central Business District. The company is owned by the Goodman Family who has been investing in Portland commercial for more than 60 years.
DDG has now purchased nearly an entire city block in the Pearl District for roughly $13 million. The approximately 32,500 feet worth of properties are bounded by Northwest Everett Street, Northwest Davis Street, Northwest Ninth Avenue and Northwest 10th Avenue according to the Portland Business Journal.
"We're bullish on Portland's future, even though we're going through what we've gone through," said Greg Goodman, co-president of DDG.
This adds to the properties that the Goodman family and their affiliates have interest in including 230 Ash, 11W, Crown Plaza, the Union Bank of California building, the Pioneer Park Building and Portal Industrial Center Phase II. The Goodman family also holds an interest in a number of parking structures and surface lots.
Major tenants include Nike, Columbia Sportswear, Chase Bank, First Republic Bank, Capital One, QFC, Sephora, Starbucks, Chrysler, Precision Cast Parts, Macy's, and Lease Crutcher Lewis.
The Goodman family owned City Center Parking from 1955–2012, which operated more than 30,000 parking spaces and employed 475 individuals in the Portland Metropolitan area.