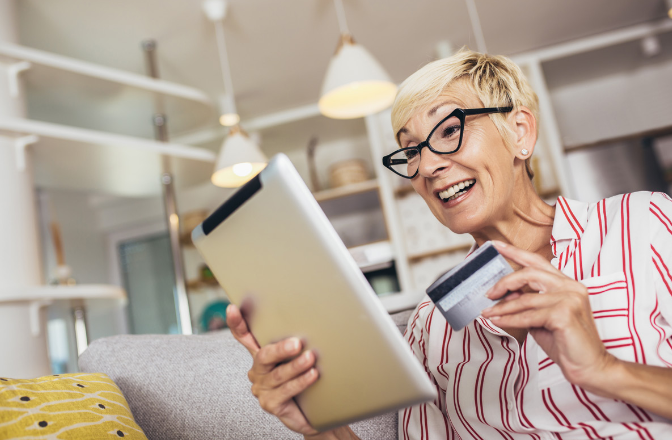 Early Warning Services, LLC, the network operator behind Zelle, the U.S.-based digital payments service, offers free e-learning classes aimed at older Americans. These classes are developed through a partnership with social change nonprofit Older Adults Technology Services (OATS). OATS online, interactive courses, offered through its award-winning technology training program, Senior Planet, educate older adults on safe digital banking habits, including using person-to-person (P2P) payments. Zelle has worked with Senior Planet to co-create workshops for older adults to learn to use digital banking tools safely during the COVID-19 pandemic and beyond.
According to the latest Zelle data, more than one-third of baby boomers, ages 55-74, shared they are concerned about their risk of being targeted by financial scams or fraud. In addition, more than 20% responded that since the COVID-19 crisis began, they have adopted or plan to adopt a P2P payment services. This data combined with a recent survey from Senior Planet – finding more than 75% of older adults would like to take part in online learning – further showcases the necessity for easily accessible and inclusive digital education tools that meet the older adults' unique needs.
"The current global pandemic has forced changes in consumer behavior," says Rose Corvo, Chief Marketing Officer for Zelle. "By partnering with OATs, we are helping older adults transition safely to digital banking services through education. Understanding how to use these services will help seniors transact safely from the comfort of their homes."
The FBI and FTC have issued warnings regarding scams related to the COVID-19 outbreak, noting that the rise in scams has included a range of tactics, including email phishing campaigns, robocalls, fraudulent goods, and disinformation campaigns. In the era of self-isolation, older adults must understand how to use digital banking tools safely.
"We know that people 60 and older are among those most vulnerable to the financial scams that have cropped up since COVID-19, capitalizing on the culture of uncertainty," says Tom Kamber, OATS executive director. "It's more important than ever for older adults to build the skills and tools needed to stay financially secure, so we're delighted to partner with Zelle to support older adults in connecting with their loved ones online and building digital financial literacy."
The free, online courses are available via the Senior Planet website. For more information, visit seniorplanet.org. For additional resources on safe payments, visit zellepay.com/pay-it-safe.
Recent Zelle data finds that in light of COVID-19:
Two-thirds (66%) of seniors are concerned about their long-term finances
One third (33%) of seniors are concerned about their risk of being targeted by financial scams or fraud
Nearly half (45%) of seniors have increased their frequency of online/ecommerce shopping
Almost all (93%) of seniors are concerned about the length of time until things get "back to normal"