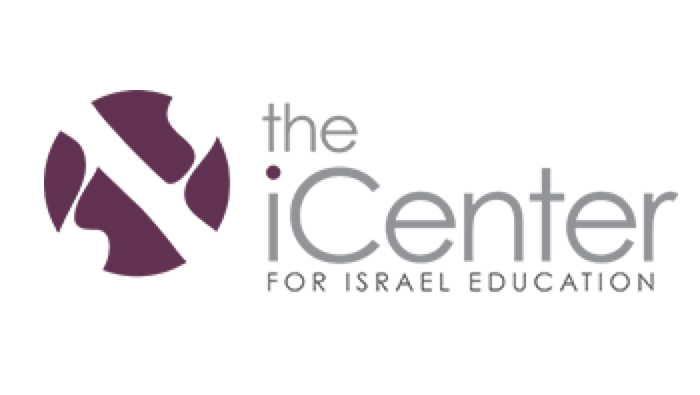 A three-day conference dedicated to Israel education, iCamp, brought together 250 educational leaders, practitioners, stakeholders and funders from North America and Israel in Las Vegas. Hosted by the iCenter for Israel Education, the interactive gathering helped educators explore new approaches to help youth in all kinds of educational settings connect to Israel in personal and authentic ways.
"iCamp focuses on the educators as they interact directly with experts and learn how to help learners build meaningful relationships with Israel," said Anne Lanski, iCenter executive director. "Effective Israel education reflects excellent education. It starts with talented educators – individuals who are knowledgeable and deft story tellers, who know how to tap into their students' passions, and are able to bring Israel to life in nearly any educational environment – be it in a classroom, at a camp, on a bus or elsewhere."
A highlight of iCamp this year was the launch of the Aleph Bet of Israel Education – 2nd Edition, representing a set of 12 core principles, approaches to content, and essential pedagogies that together constitute the building blocks of the field. Chapters include "Israel as a Cornerstone of Jewish Identities," "A Learner-Centered Approach," "Eretz, Medina, Am Yisrael," "Modern Hebrew," "Israeli Arts and Culture," "Relating and Relationships," and "The Educator.". iCamp participants has the opportunity to learn with the Aleph Bet authors and explore these building blocks more deeply.
Conference participants also experienced leading Israeli arts & culture and STEM initiatives. Mishy Harman and Yochai Maital share their unique combination of radio-style storytelling, live collage animation, music, singing, video, and other multimedia magic to provide an intimate glimpse of modern Israeli life in Sipur Yisraeli.
"One eye opening presentation for me was with Dr. Sivan Zakai, who is conducting a longitude research on how young children, at the age of 4 and 5, are actually able to relate and understand the complexity of Israel and Judaism.," said Rabbi Meirav Kallush, from  a Solomon Schechter Day school in New Jersey. "This will actually change the way we approach Israel Education at our lower school campus to offer opportunities for more complex engagements."
Another participant, Paula Winnig, from the Bureau of Jewish Education in Indianapolis, said,  "iCamp was a great opportunity to meet with other educators, hear from luminaries in thought development and Israel identity and education, and connect to my own Israel story. I was reenergized in my commitment to Israel education through iCamp, and I am so excited to bring these ideas back to my community!"
Las Vegas Hillel Director Matthew Kramer-Morning noted, "I look to connect students to Israel through their own interests because this type of connection truly is the most meaningful. At iCamp I get to learn directly with experts who champion this approach and have refined it from years of experience."
Held previously in 2011, iCamp 2015 shows the growth of Israel education in just a few years. Along with the shared principles of Aleph Bet of Israel Education, a common Israel education language now exists, as does the recognition by many that Israel education is not confined to a set time of the day relying on a textbook. Rather, the diversity of iCamp's participants – leaders from synagogues, day schools, camps, youth movements, college campuses, JCCs, federations, and more – underscores the many places where Israel education occurs through engaging, meaningful experiences.
"This is an exciting moment for those committed to bringing dynamic and inspiring Israel learning and experiences to today's youth and young adults," said Lanski. "We have more knowledge than ever about what these experiences consist of, and more talented educators in the field than ever before."