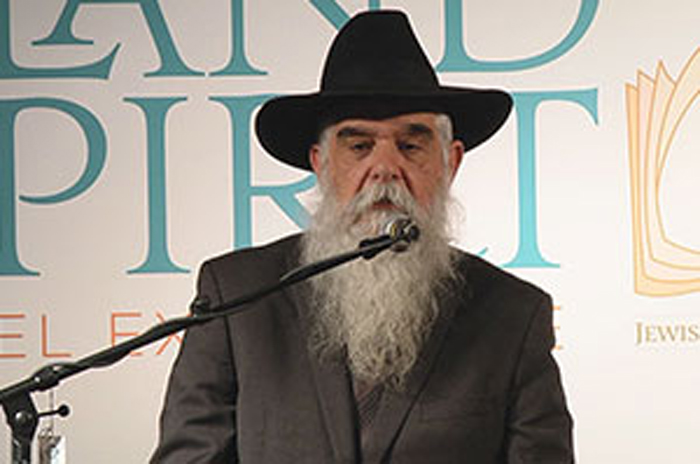 Photo: Rabbi Moshe Wilhelm is the executive director of Chabad of Oregon.
Three renowned and inspiring international speakers will talk on Zoom about Life After COVID, the initial offering of the inspirational series "Chai-LightTalks," developed by Rabbi Moshe Wilhelm, executive director of Chabad of Oregon in Portland. Each 18-minute talk will bring meaningful inspiration highlighting what is important to you in today's world.
"This is something people should be able to listen to and actually go away and apply the principles that they have learned to help them increase the happiness in their life," says Rabbi Wilhelm.
Rabbi Wilhelm began gathering the presenters together more than a year ago when the pandemic first began. As we emerge from these dark days, how do we prepare ourselves for the future? This critical question as well as others – what have we learned, what will be the new normal, what does Jewish thought teach us, how do we grow from it – will be addressed in a heartening program of hope on Wednesday, June 9 at 2 pm.
About the speakers:
Rabbi Dr. Laibl Wolf is the founder of the Spiritgrow Holistic Center in Australia which trains people in self-mastery of mind and emotion through the synthesis of contemporary research and Jewish spiritual teachings.  He has lectured in over 500 cities around the globe over the past 35 years and been keynote speaker at the International Fortune 500 convention, the International Psychological Association, and other international forums.  He is a lawyer and psychologist, and author of the best-selling Practical Kabbala published by Random House.  He is the older son of Polish Holocaust survivors.
Rabbi Wolf's topic is "Mastering the Challenge of Stress and Anxiety – Navigating a COVID and post-COVID World."  "We can take control of our lives. How? Stress is not something we 'catch' like a cold or COVID. It is the result of a bad choice–the choice of victimhood. The cure: an attitudinal shift. The practice: meditation and profound commitment."
Dr. Naftali Loewenthal lectures on Jewish Spirituality at University College London, part of London University. He is the Director of the Chabad Research Unit, which runs study and discussion groups and produces the popular email series "For Friday Night" for Jewish family education.  He has authored many scholarly articles and his recent (2020) book is Hasidim Beyond Modernity, Essays in Habad Thought and History.
Dr. Loewenthal's topic is "Jewish Teachings on Illness and Care, from the Past to the Future."  
"At a time of crisis an important Jewish response is to look at timeless Jewish sources and see how they might apply in the present.  What does the Talmud say about infectious disease?  What advice does it give us for the 21st century?  We find interesting comments on the nature of infection and, also, special commendation for those who care for the sick, who go beyond the conventional call of duty. Further, Judaic teachings help us to conceptualize the ultimate goal of existence, beyond disease:  eternal life."
Rabbi Mendel Kalmenson is the Rabbi of Beit Baruch and executive director of Chabad of Belgravia, London. He is the author of popular books, including Positivity Bias: Practical Lessons for Positive Living.
Rabbi Kalmenson's topic is "Optimising Turbulance, Transition, and Transience." "Many of us become disoriented when our lives take an unexpected turn. We know where we are going, and anything that veers from that course is met with resistance and even rejection. We are supposed to be in control and we think we know best.
"But what if we saw life in a different light? What if we weren't necessarily in charge all the time? What if there is more going on in our lives and in the world than we are aware of? By cultivating an appreciation for the role of Divine Providence in our lives, we can discover the hidden meaning and opportunity within any situation we find ourselves in."
"We are going through a different time.  I don't think ever in history that we've had something going on that has affected everyone around the globe," says Rabbi Wilhelm. "This is the only time that the entire world is going through something together."
Register for free at https://us02web.zoom.us/webinar/register/WN__-06KYyQT5GAO1R-Anj9sg
Additional information and details can be found at www.chailighttalks.org/
Questions can be addressed to:  support@chailighttalks.org