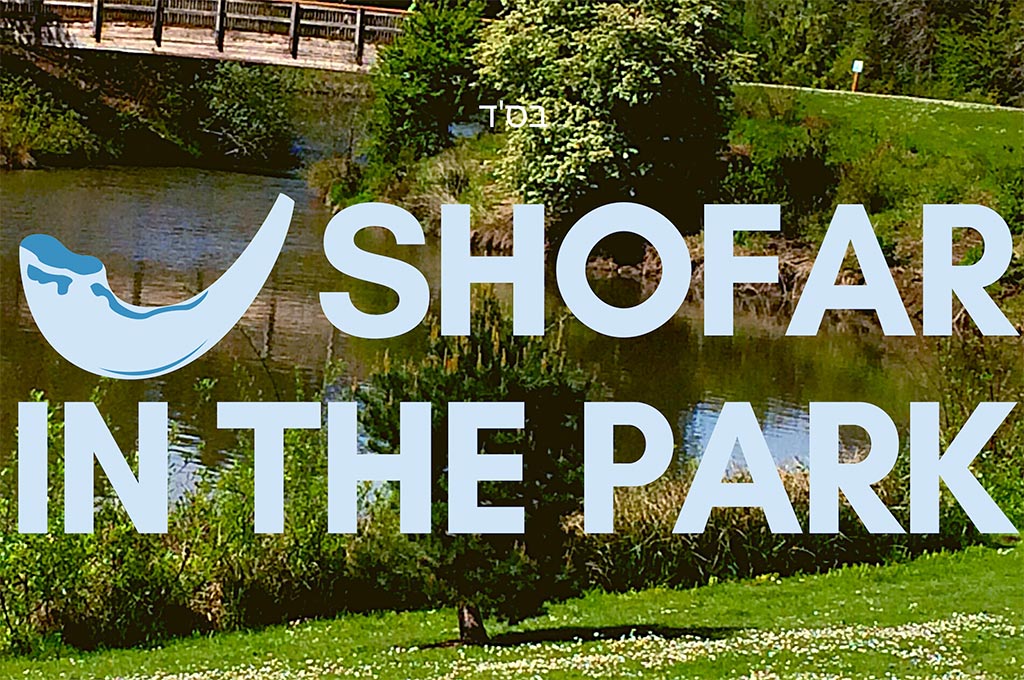 As Rosh Hashanah approaches on the eve of September 18, most people who ordinarily attend High Holiday services will be unable to attend synagogue in person this year due to COVID-19, and are seeking alternative ways to celebrate the holiday.
Recognizing that blowing the Shofar, as the Jewish people have done for millenia, is the central mitzvah of Rosh Hashanah, Chabad directors throughout the area are eager to ensure that everyone can hear the Shofar this year. In that spirit, Chabad has arranged Shofar in the Park ceremonies in several local parks to ensure that no one will be left out of this great mitzvah.
In order to help people mark the holiday safely, yet in person with the community, the Chabad centers throughout Portland are offering safe, family-friendly, Shofar in the Park ceremonies on Sunday, September 20 (see below for list of parks). At each location, the brief ceremony, which will run for about 20 minutes, will be held multiple times throughout the day, to ensure smaller groups and proper social distancing measures. Facemasks will be available as well.
The thought of Rosh Hashanah passing without hearing the simple wail of the Shofar is hard to imagine for many, including Chaya Orenstein, co-director of Tigard Chabad Jewish Center. "I've heard the Shofar on Rosh Hashanah every year since I was a baby," she said. "Even before I was old enough to really understand much, I knew that sound signified the beginning of the new year. It was unthinkable to me for my own children to celebrate Rosh Hashanah without that special symbolism." The blast of the horn has been likened to a spiritual wake-up call, a declaration of freedom, and a signal of renewal.
"We are looking forward to an uplifting event, when community members can come together to be inspired as we enter the New Year with hope and faith," said Rabbi Chaim Wilhelm, director of Chabad of Northeast Portland. "This year, when we are beset by public and personal challenges, we are glad to enable people to experience a safe and meaningful Rosh Hashanah in person."
The events are free and open to the public. Men, women, and children are invited. For times, locations, and to pre-register, select your neighborhood park below:
Grant and Laurelhurst Parks: JewishNortheast.com/shofarinthepark
Chabad of NE Portland, Rabbi Chaim Wilhelm
The Fields Park: pdxcyp.org
Chabad Young Professionals, NW Portland Pearl District, Rabbi Meir Posner
Gabriel Park: jportland.com/shofar
Chabad of SW Portland, Rabbi Motti Wilhelm